5 Great Tech Features Of The Lexus ES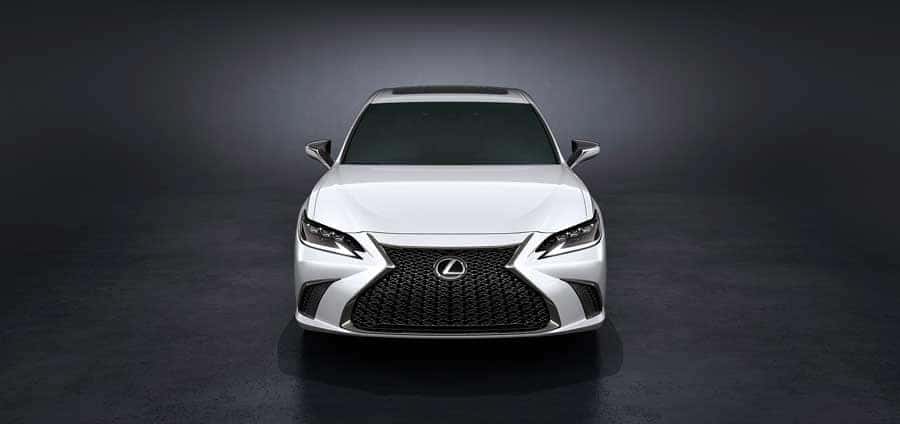 When it comes to luxury mid-size cars, you can't beat the Lexus ES. That is why it is currently the top-selling sedan in the country, beating out other popular brands like Mercedes and BMW. So what makes this vehicle so popular? There are a number of reasons, not the least of which is its many state-of-the-art tech features.
Interested in learning more? Read on, and we will walk you through everything you need to know about the latest tech in the Lexus ES.
Amazon Alexa
Thanks to a recent partnership between Amazon and Lexus, you can now have more control over both your Lexus and Amazon devices. While in your vehicle, you can tell Alexa to lower the thermostat in your home, turn on the lights, and even order items from Amazon.com.
And the functionality works the other way around as well. While inside your home, you can ask Alexa to remote start your car. You can even have Alexa lock and unlock your car, change the temperature, and check the fuel level.
Mark Levinson Sound Speakers
Lexus has teamed up with the high-end audio equipment manufacturer Mark Levinson Audio Systems to bring you the optimal acoustic environment. Unlike many other carmakers, Mark Levinson and Lexus worked together to design one of the best luxury vehicle sound systems available today.
And by using GreenEdge audio technology, Lexus is able to deliver to you an enhanced audio experience while lowering weight, power consumption, and heat generation. By making use of a whopping 17 speaker surround sound system, Lexus is able to give everyone in your car a 360-degree musical orchestra.
Infotainment System
The infotainment system in the Lexus ES is one of the best of its kind. It offers a plethora of fun and useful features that are sure to give you the most enjoyable drive.
Lexus Enform App Suite 2.0
With the Lexus Enform App Suite, you get a state-of-the-art infotainment system with a lot of cool and helpful features. You can stream music or news straight from your phone. You can also operate the system by using the remote touchpad or just the sound of your own voice. With the Enform App Suite, you can even check nearby fuel prices and search local businesses.
You also get access to a variety of apps including Yelp, iHeartRadio, NPR One, and LiveXLive. The Sports app lets you keep tabs on your favorite teams' schedules, scores, and news. And the Stocks application allows you to access personalized stock quotes.
Your Lexus ES also acts as a Wi-Fi hotspot. You can connect up to 5 devices and get up to 4 GB of included data for the first year.
Apple Car Play
Dubbed "The Ultimate Copilot", Apple Carplay allows you to use your phone straight from Lexus's infotainment system. Carplay works with all of your vehicle's buttons and knobs, so you don't have to touch your phone once you start driving.
You can make phone calls, use Apple Maps, and stream music without touching your iPhone. And you can even read and write text messages thanks to the power of Siri. Carplay supports a variety of other iPhone apps as well to give you the ultimate, interactive driving experience.
You can stream songs via Spotify, listen to your favorite podcasts with Apple Podcasts and Stitcher, and get caught up on the latest books with Audible. And the best part is CarPlay is available for all iPhones starting with the iPhone 5.
Scout GPS Link
Scout GPS Link is a GPS application specifically built for cars. From the design to the functionality to the user interface, everything about this app is meant for smooth and efficient operation while driving.
Safety Features
The latest ES offers you the most comprehensive and effective safety system to ever be offered in a Lexus. Let's take a look at some of its key features.
10 Airbag System
The front-passenger seat is able to detect whether that seat is empty or being used by a child. If it is one of those, then the passenger's side, front, and knee airbags will not be deployed. The 10 airbag system means that passengers in the back row can also expect protection should an accident occur.
Blind Spot Monitor
The blind spot monitor on your Lexus ES uses two radar sensors located behind the right and left portions of the rear bumper. While driving, if the radar detects a vehicle on either side of your car, an indicator light will come on on your side view mirror. This system is also implemented whenever you reverse.
Your car also uses cameras that can detect cyclists in the daytime and even nearby pedestrians at night so that you and those around you are protected. In fact, four high-resolution cameras are mounted on the rear, front, and sides of your Lexus ES. This gives you a nearly 360-degree view of your surrounding environment.
Making the Most of Your Lexus ES
There are many reasons to own a Lexus ES. And the many amazing tech features are just a few. But with that said, it is beneficial to familiarize yourself with these aspects so that you can better understand what makes this car so beloved in the first place. And by knowing what your Lexus can do for you, you can get the most out of it starting on day 1.
Are you looking to buy a new or pre-owned Lexus? Contact us today and let us help you find your dream car.