Lexus RX 350 Maintenance Schedule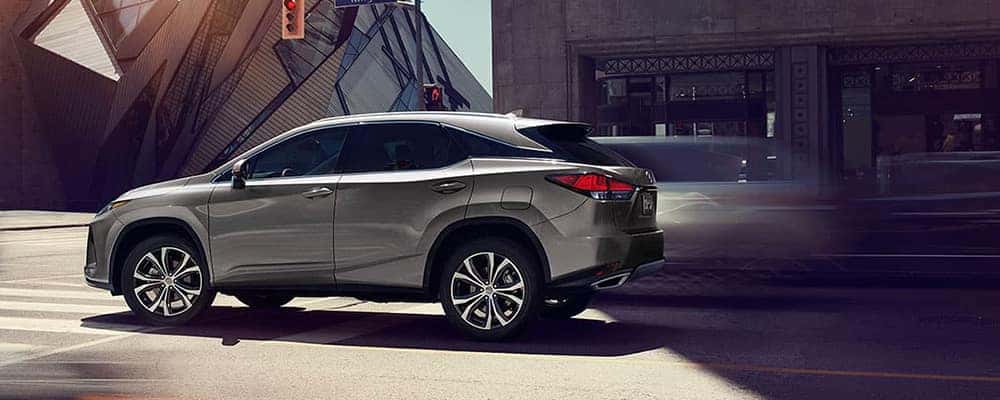 Lexus Rx 350 owners in the Sarasota area have one common thread running through them. They want their vehicle to always be in top-class condition and making sure that happens is simple to do by paying attention to the Lexus RX 350 maintenance schedule.
What is the Lexus RX 350 Maintenance Schedule?
Lexus factory recommendations encourage Lexus RX 350 vehicles to visit a service center every 5,000 miles or 6 months, whichever comes first. Your Lexus RX 350 will then be checked on each visit for wear and tear on various important components and systems, and necessary repairs will be carried out with owner approval.
Examples of Lexus Factory Recommended Visits
Here are some selected procedures that are carried out during the normally scheduled Lexus RX 350 maintenance visits. For complete procedures, Lakewood Ranch drivers should refer to their owner's manual:
Every 6 Months or 5,000 Miles
Reset Scheduled Maintenance Reminder.
Perform Road-Test on Vehicle.
Rotate Tires.
Inspect and Adjust All Fluid Levels.
Inspect Wiper Blades.
Visually Inspect Brake Pads, Calipers and Rotors.
Every Year or 10,000 Miles
Inspect Wiper Blades.
Replace Engine Oil And Oil Filter.
(Reset "Maint Reqd" Light if equipped after maintenance at every 5,000 miles)
Replace Cabin Air Filter (if equipped).
Visually Inspect Brake Pads, Calipers and Rotors.
Add EFI Fuel Tank Additive.
Every 18 Months or 15,000 Miles
Inspect Axle Shaft Boots.
Inspect Body/Chassis.
Inspect Rack-and-Pinion Assembly.
Inspect Wiper Blades.
Inspect Ball Joints And Dust Covers.
Inspect Brake Lines And Hoses.
Every 3 Years or 30,000 Miles
Examine the fuel tank cap gasket.
Replace the brake fluid.
Check automatic transmission for any signs of leakage.
Inspect brake rotor thickness and runout.
Examine the fuel lines and connections, fuel tank band, and fuel tank vapor system hoses.
Every 6 Years or 60,000 Miles
Replace the spark plugs.
Check drive belts (after the first inspection, inspect every 1.5 years or 15,000 miles).
Every 9 Years or 90,000 Miles
Inspect Automatic Transmission Fluid Cooler Hoses and Connections.
Inspect Automatic Transmission for signs of leakage.
Every 12 Years or 120,000 Miles
Inspect Vacuum Pump for Brake Booster (Japan Built Vehicles)
Replace Vacuum Pump for Brake Booster (North American Built Vehicles)
Venice and Bradenton area drivers should be aware that under certain extreme circumstances, scheduled Lexus RX 350 maintenance schedule appointments should be brought forward due to additional wear and tear on the vehicle. For example, if the vehicle has city stop/start mileage over and above the average mileage use, or if it is garaged in especially dry or dusty climates. Consult your local service center for details.
Scheduling Your Lexus RX 350 For Its Maintenance Visit at Wilde Lexus Sarasota
If you're needing service on your Lexus RX 350 model, contact our service department immediately and they'll be happy to make arrangements to have your vehicle entered on the schedule, or you can easily schedule service online. Learn more about taking care of your Lexus from our service team's tips and tricks guide and if you're interested in upgrading the style or performance of your Lexus, genuine Lexus accessories are available from our well-stocked parts department. For any questions related to maintenance costs or servicing your Lexus model, feel free to call our service center at any time! When the time comes for a new model, we can help you compare models like the Lexus RX 350 vs. Acura MDX or Lexus RX 350 vs. Audi Q5 to help you find the one that's right for you!