A Day in Lakewood: The Top Things to Do in Lakewood Ranch, Florida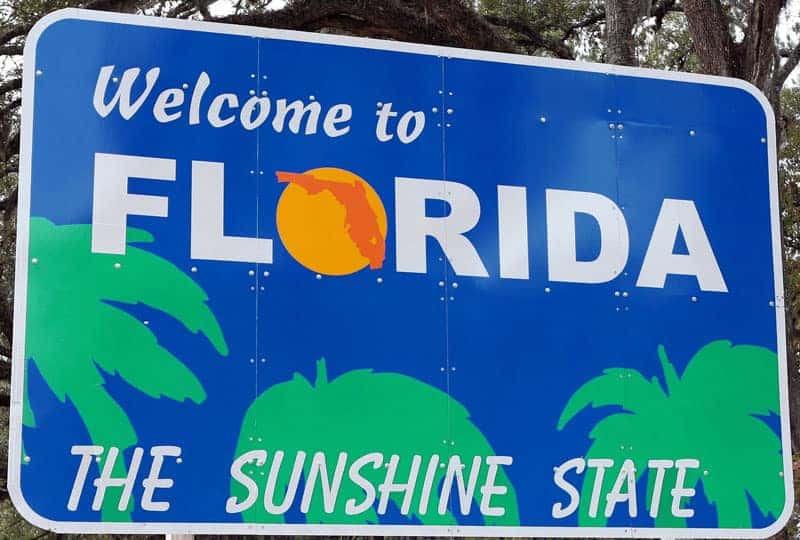 Do you long to try new tastes, meet different people or reconnect with nature?
Whatever you're looking for, you can find it in Florida's Lakewood Ranch.
It's time to get in your car, take a road trip and discover what's here.
Find Food in Lakewood Ranch, Florida
Start the day right at Station 400 on Main Street—the perfect spot for brunch. They've got it all, from eggs benedict and acai to pancakes and French toast. You'll be spoilt for choice. While you're there, ask the staff about the history of the building; it was originally a railway depot in 1852.
When you're ready for lunch, head to Mojos Real Cuban. Take your pick from sandwiches or bowls, and make sure you treat yourself to a rich and creamy flan before you leave.
Lakewood Ranch has plenty to choose from when it comes to dinner.
Nancy's Bar-B-Q is a local favorite and can't be missed. Her iconic dry rub is sweet, spicy and a secret; no one knows her 14-ingredient recipe. Whether you opt for the pulled pork, beef brisket or sausage—or anything else on the menu—you're in for a mouth-watering treat.
Try MacAllisters Grill & Tavern for a different dining experience. Jump back in time in this Scottish golf-themed restaurant and find yourself eating in a castle surrounded by history. Enjoy traditional food with a Scottish twist, such as the iconic Braveheart Burgers. If you're feeling brave, how about trying one of the 60 malt whiskeys on offer?
In the mood for seafood? You won't be disappointed.
The Lucky Pelican Bistro offers a gourmet selection, serving up the sweetest flavors from the sea. (There's also meat and vegetarian options if you'd prefer).
If sushi is more your style, Hana Sushi Lounge is a must. They fuse art and traditional Japanese cuisine, creating beautiful plates for you to enjoy.
For more fun and a relaxed atmosphere, Pinchers Crab Shack could be the place for you. Enjoy anything from shrimp to snow crab in a rustic and traditional seafood shack.
Drinks in Lakewood Ranch, Florida
A drink to accompany dinner, an evening of taste testing or an after-dinner nightcap—whatever your style, Lakewood Ranch has plenty of bars to try. Just make sure that you've got yourself a designated driver before indulging.
At the Naughty Monk Brewery, you can enjoy some Belgian-inspired craft beers alongside some board games and billiards.
Or head to Craft Growlers To Go & Tasting Room. Here you can take your pick; they've got beer, cider and ale, wheat beer, IPA and wine. (Plus, soda for your designated driver). Try from one of the 45 rotating taps, fill a tasting flight or get a growler to go.
If beers aren't what you're after, there's Fine Wine & Tastings. Here you'll find more than 450 wines from all over the world. Every month, the team chooses 25 wines that you can try by the glass—or with some cheese if you'd prefer.
Cheers to Wine offers the best of both worlds; a bar that allows you to try some different wines by the glass or flight or sample a variety of beers. And there's artisanal cheese and handmade chocolates available to sweeten the deal.
Arts & Culture in Lakewood Ranch, Florida
You can't miss Music on Main. It's a free block party and music festival for the public held on the first Friday of every month on Main Street. Live music is performed, the streets are lined with food vendors and beer stalls and there are rides and games to keep everyone entertained. It's an amazing night, and profits go toward local non-profit organizations.
Have you ever wanted to try pottery or glass painting? How about glass fusing or canvas painting? If you want to get your creative juices flowing, head to Arts a Blaze Studio. With no appointment needed, you're welcome to head in and get going. A wonderful way to spend an afternoon.
Let's Create Art is another studio that offers all types of art classes for any and every age. Learn how to paint in watercolor or discover your inner Picasso; you'll have fun, develop new skills and come away with your own masterpiece.
For all you film fans, Sarasota Film Society is highly recommended. The Society shows everything from independent projects to blockbuster films. You can't miss the grant 35-foot entrance to the theater in Lakewood Ranch.
Connect with Nature in Lakewood Ranch, Florida
Lakewood Ranch is full of breath-taking beauty waiting for you to discover.
Heron's Nest Nature Park is a hidden gem in Lakewood Ranch. Whether sitting by Lake Heron, trekking the trails or sitting the shade of a giant oak tree, this is the perfect place to appreciate nature.
If you enjoy activities and group games, head to Greenwood Adventure Park. The perfect place for children and adults alike, you won't have a chance to sit still. Play soccer on the open fields, let your imagination run wild in the playground or give inline skating a go.
For a slightly less strenuous afternoon, Sarasota Polo invites you to watch matches once a month. Each match has a theme; 2019's include '1920's Speakeasy', 'St. Patrick's Day' and 'Kid's Rule!'. Tailgating and fancy dress are strongly encouraged. It's a great day out for families and friends.
If you're inspired to hop onto a horse yourself, Epic Equine Experiences offers the chance to explore Lakewood Ranch on horseback. Whether you're a beginner or a pro, book yourself in for a unique and exhilarating experience; it's one you'll certainly remember.
Fish Hole Miniature Golf is a brilliant way to engage with nature while having some fun. Have a go at this 18-hole miniature golf course centered around a 3,000-gallon pond filled with koi fish. You won't find many other courses like it.
Exploring Lakewood Ranch, Florida
Lakewood Ranch, Florida has plenty to discover and enjoy whether you're a long-time local or heading there for vacation. Experience the amazing Lakewood Ranch in comfort by choosing to experience Lakewood Ranch in one of our Lexus vehicles. We've even got special offers for our Lakewood Ranch customers.