A Lexus restaurant is coming to the United States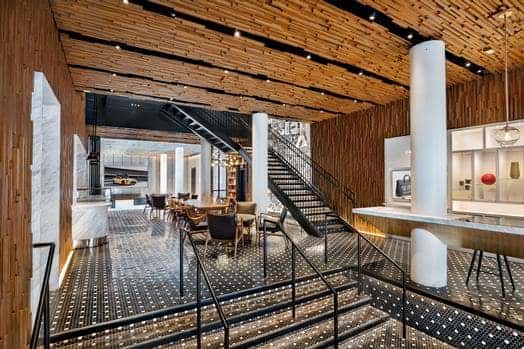 A Lexus restaurant is coming to the United States. Last week, Lexus opened INTERSECT BY LEXUS–NYC, a multi-faceted cultural space that will feature a cafe on the street level; a CRAFTED FOR LEXUS retail area and a Public Gallery space that will feature product concepts and other custom exhibitions and installations; the Restaurant at INTERSECT BY LEXUS – NYC and Cocktail Bar and Lounge on the second floor; and the third floor Private Gallery.
The restaurant will offer fine dining curated from rotating chefs in the Global Chefs-in-residence program. This will allow the restaurant to introduce a new dining concept from a different chef every four to six months. The first chef-in-residence will be Chef Gregory Marchand, who has reached culinary notoriety with Frenchie Restaurant in Paris and Frenchie Covent Garden in London.
"The collaborative nature of New York City makes it a natural choice for the next adaptation of INTERSECT," says Kirk Edmondson, General Manager of INTERSECT BY LEXUS – NYC. "We anticipate the cornerstones of the city will come to life within the space and become a hub where New Yorkers gather and share ideas. The unique space promotes curiosity and creativity that will inspire the next generation of innovators."
This marks the third INTERSECT BY LEXUS venture. The two other successful operations are located in Tokyo and Dubai. INTERSECT BY LEXUS–NYC is the largest of the three locations, with 16,500-square-feet of space in New York City's meatpacking district. Interior Designer, Masamichi Katayama of Wonderwall, crafted and shaped the space. For more Wilde Lexus news, Follow us on Twitter or Like us on Facebook.