Did Lexus Make a Boat?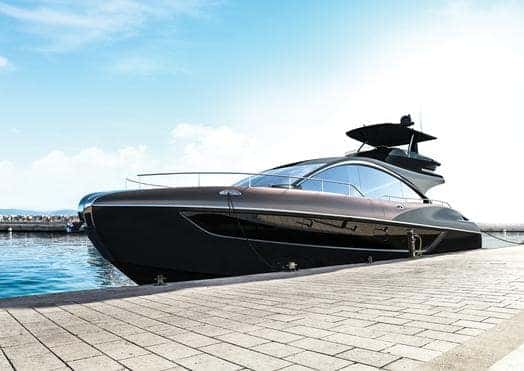 Did Lexus Make a Boat? We know you love driving your Wilde Lexus RX around Sarasota, because we see so many of you driving them, but what if you could take the sexy new Lexus Yacht out on Siesta Key? Soon you may be able to. A while ago, we reported about how Lexus unveiled their luxury sport yacht concept at Di Lido Island on Biscayne Bay, Miami Beach, Fl. So far Lexus says this a one-off project with no intention of reaching production.
It seems this was not a one off project now that Lexus has introduced ints newest flagship, the 65-foot Lexus yacht. This yacht joins the flagship lineups behind the LS sedan, LX SUV, and LC Coupe and is the first production marine vessel to use the L-finesse design language of Lexus. Lexus International President, Yoshihiro Sawa's vision of Lexus as a brand that, "explores new ways to deliver innovative and amazing experiences for our guests," is brought to life by the vision of the luxurious Lexus Yacht.
The new yacht, the LY 650, was built by the Marquis-Larson Boat Group based in Pulaski, WI. The Marquis-Larson Boat Group is the perfect choice considering the group's blend of artisanal craftsmanship provided from some builders who have been with the company for 30 years.  The LY 650 measures 65 feet in overall length with a 19-foot beam.
Executive Vice President; Shigeki Tomoyama's desires to, "present a dream-like vision of the luxury lifestyle; one where the Lexus Yacht expands the potential of Lexus mobility to the ocean."  This dream will become a reality when the  first completed Lexus LY 650 is finished in the second half of 2019, making a global debut later in that year. For more Wilde Lexus news, Follow us on Twitter or Like us on Facebook.