Do You Need a Permit to Catch Stone Crabs in Sarasota?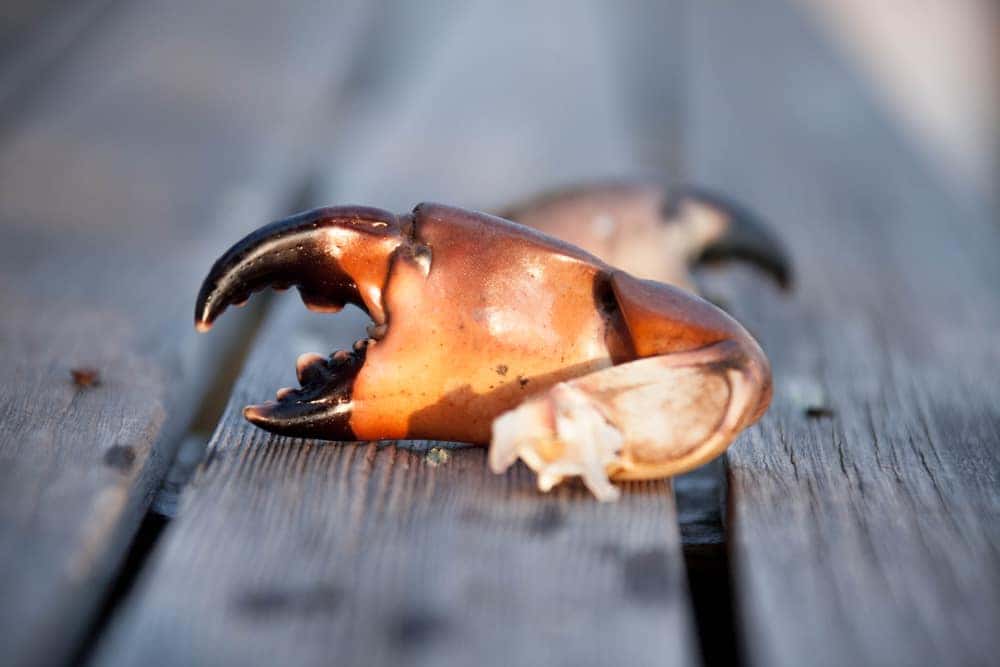 Florida is in the last half of the 2021/2022 stone crab season, which began Oct. 15 and ends at 11:59 pm (EDT) on May 1st, two weeks earlier than in previous years.
The early closing is intended to reduce pressure on crab stocks, which have been in a prolonged period of decline since the 1990's. Another new provision designed to aid in their population recovery specifies that each crab claw must have a minimum length of 2 7/8 inches—an increase of 1/8 inch from the previous requirement—before being harvested. Additionally, beginning with the 2023/2024 season, all stone crab traps must be equipped with a 2 3/16-inch escape ring which allows undersized crabs to avoid being trapped.
By most accounts, the season to date has been strong and these new regulations are intended to continue down the path of restoring crab populations to healthier levels.
If you are interested in testing your skills at trapping stone crab, be aware that there are certain regulations that must be followed to remain in compliance with Florida fish and wildlife statutes, no matter where you plan to place your traps. They include:
Stone crab season officially runs from October 15 to May 1st unless specified otherwise. It is illegal to fish for stone crab at any time before or after these dates.
Traps may be placed in the water 10 days prior to the opening of the season, but once in place may not be tended until the official start of the season.
Anyone attempting to harvest stone crabs recreationally must possess a valid Florida recreational saltwater fishing license. Major exceptions include youth under 16 and resident seniors 65 or older with proof of age or residency (such as a valid Florida Driver's License or ID Card).  There are several additional exemptions  including for disabled residents, members of the Armed Forces, and disabled veterans. Be sure to obey all licensing requirements before you fish. They ARE enforced!
Recreational fishers aged 16 and up (including those normally exempt from needing a license) are required to complete an online, no-cost recreational stone and/or blue crab trap registration before using stone or blue crab traps.
To register, visit comand add the Recreational Stone Crab Trap Registration or the Recreational Blue Crab Trap Registration to your fishing license account.
Upon completion of the registration, each applicant will receive unique trap registration numbers that must be included on each trap along with the owner's full name and address. Registration numbers for stone crab traps begin with the letter "S;" and for blue crab traps with the letter "B." This information must be legible and permanently attached to each trap.
Harvesters under 16 are not required to register but must still mark their traps with their name and address.
There are additional trap specifications and trapping regulations that must be adhered to, including the proper way to accurately measure stone crab claws.