Let's Hit the Road: Top Tips for Taking a Florida Road Trip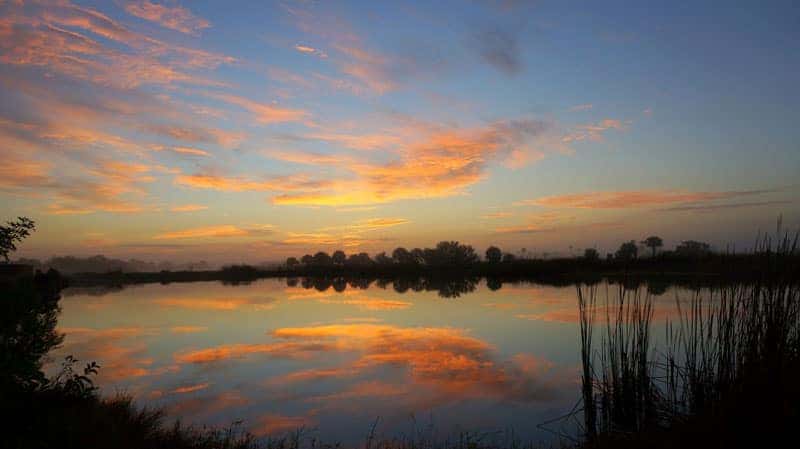 In 2017, it was estimated that a record-breaking 116.5 million visitors traveled to the state of Florida. This represented an increase of 3.6 percent over 2016 numbers. This level of tourism isn't really surprising, though. After all, what's not to love about Florida? There's sunshine, beautiful beaches, and don't forget – the Mouse – Mickey Mouse, that is!
If you are planning a Florida road trip this year, regardless of if you live locally, or from another state, or even country, getting some tips can ensure everything goes smoothly. Keep reading to find out everything you need to know about having an amazing time in Florida.
Before You Go
The first step to planning an amazing trip to Florida is to prepare! Make sure you consider all of the following before you depart.
The Geography
Before traveling through the Sunshine State, you need to learn more about it. The northern part of the state is called the Panhandle. This stretches all the way across the Gulf of Mexico and collides with Alabama.
The northeast coast is where you will find St. Augustine, and Miami is 300 miles to the east. Right in the middle is Orlando, which is a hot spot for visitors, as this is the home of Disney World.
If you head a bit further south, you will run into Fort Myers, the Everglades, and eventually the Florida Keys.
Determine Your Mode of Travel
Now that you know the basic layout of the state, the next step is to figure out how you are going to travel. Are you going to rent a car before you go? Or do you plan on flying into Florida and getting a car when you arrive?
You also have the option to travel by bus.
If you do plan to drive, make sure you have plenty of money on hand to pay the tolls you will encounter. SunPass is the state-wide toll system that is found on a wide array of highways and roads throughout the state.
Book Your Hotels
When it comes to Florida, there's no shortage of hotels. However, if you are going during the summer months, you need to plan ahead, as hotels seem to book up pretty fast.
Be sure that you choose hotels along your planned route, that way you don't have to go out of your way and lose valuable travel time.
Plan Your Route
Think about your road trip. Do you have a destination in mind that is the heart of your vacation? Or, do you want to just enjoy the various sights and experiences in the state?
In either case, you should plan out your route ahead of time. This can help you make the most of your travel time and allow you to see some amazing sights along the way.
Some ideas of amazing adventures and experiences you can enjoy with your family can be found here (in no particular order).
The Kennedy Space Center
Do you have a space lover in your family? If so, why not visit the launching pad used by NASA for every US space flight since 1968.
Located on Merritt Island (which is halfway between Miami and Jacksonville), this is a great place to spend some time. You can see where the spacecraft was launched and built. You can even take a tour if the center and see some of the finest engineering marvels in the world.
The Everglades National Park
Unlike Disney World and other theme parks, the Everglades offer you a unique sense of wilderness, even in a state that is called home by over 20 million people.
This is the largest subtropics wilderness area in all of the U.S. and the third biggest national park in all 48 states, covering more than 1.5 million acres. The park is home to many threatened species and provides all sorts of exciting outdoor activities that every member of your family will love.
Disney World
No list of things to do in Florida would be complete without mentioning the House of the Mouse – Disney World. Keep in mind though, this is one of the costlier experiences on this list, so be sure to budget accordingly.
In addition to Disney World, you can visit some of the other nearby theme parks, such as Universal Studios, Epcot, Hollywood Studios, Sea World, or even Bush Gardens.
St. Augustine
This is the oldest established European city in the entire U.S. Originally founded in 1565, this city is full of history and family fun.
From the Castillo de San Marcos to the Lighthouse, you will find countless things to do and experience during your time in this city.
The Mall at Millenia
When it comes to glamor and luxury shopping, no mall in the state can compete with the Mall at Millenia. Here you will find high in stores, such as Anchor, Macy's and Bloomingdales.
You can explore three floors of shopping heaven and even venture into Orlando's very first Apple Store.
Your Florida Road Trip: Which Way are You Headed?
When it comes time to plan a Florida road trip, there is no question that there are more than a few things to do and see. Be sure to use the tips and information here to ensure that your trip is fun and exciting for your entire family.
If you decide that buying a new car is on your agenda during your trip, then be sure to stop by and see us. We offer a huge selection of both new and used vehicles for you to choose from.