Lexus and Faena Team Up For Art Basel in Miami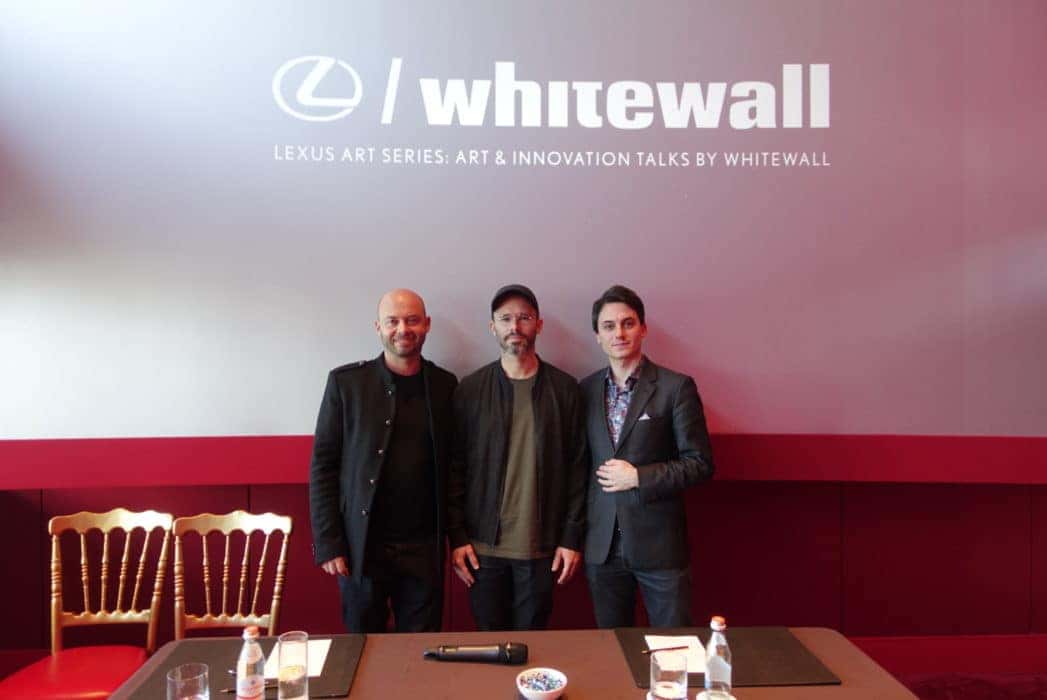 Lexus and Faena Team Up For Art Basel in Miami! Lexus is a pretty cool car brand– they sponsor New York Fashion Week and are always involved in March Madness, but recently they teamed up with Faena to present Whitewall at Art Basel in Miami. Art Basel is a contemporary and modern art festival held worldwide in Miami, Hong Kong, and Basel. Each year, the Miami event attracts celebrities, art connoisseurs, and more to enjoy the cutting edge art displays.
The second edition Lexus Art Series: Art and Innovation talks are a unique series of four conversations that feature an international group of global art leaders. The event took place Wednesday December 6th and Thursday December 7th, in the screening room of Faena Miami Beach. While discussing key topics relevant to art and design, attendees will hear from some of today's most recognized and celebrated art world pioneers, including Kevin Hunter, President of CALTY Design Research, the studio behind the Lexus LF-LC prototype car.
"We welcome the opportunity to once again partner with Whitewall on the Art & Innovation Talks," said Nancy Hubbell, senior manager, Lexus Communications. "Following the success of last year's series, we wanted to underscore our commitment to the art & innovation dialogue by inviting our own design studio, CALTY Design Research to participate.  We look forward to once again hosting some of the most engaging conversations in art today."
"We are very happy and proud to continue this collaboration with Lexus to bring new and interesting subjects to the forefront of the art world at one of the major moments of the art calendar," said Founder and CEO of Whitewall, Michael Klug.
Series Schedule
Wednesday, Dec 6th, 3pm & 4pm
Supporting Emerging Artists in 2018: Alternatives to Patronage
Panelists: Artist Enoc Perez; Patton Hindle, Director of Arts at Kickstarter; and Sarah Arison, President of Arison Arts
Moderator: Bettina Korek, Founder of For Your Art
From idea to Mass Productions: The journey of Artists and Designers
Panelists: Kevin Hunter, President of CALTY Design Research; Sebastian Leon, designer & artist; and Ralph Nauta and Lonneke Gordjin, Founders/Designers at Studio Drift
Moderator: Tamara Warren, Senior Editor, The Verge
Thursday, Dec 7th, 10am & 11am
Art as activism: The role of the Feminist Artist
Panelists: Zoe Buckman, artist; Casey Fremont, Executive Director, Art Production Fund; and Jasmine Wahi, Founder and Director of the Project For Empty Space
Moderator: Katy Donoghue, Editor In Chief, Whitewall Magazine
New cultural hubs: How Art transforms Neighborhoods
Panelists: Alec Monopoly, artist; Dan Borelli, Director of Exhibitions at Harvard's Graduate School of Design; and Kevin Hunter, President of CALTY Design Research
Moderator: Josh Rubin, Founder and Editor In Chief, COOL HUNTING
For more Wilde Lexus news, Follow us on Twitter or Like us on Facebook