Lexus Creates A New Black Line for RC F Sport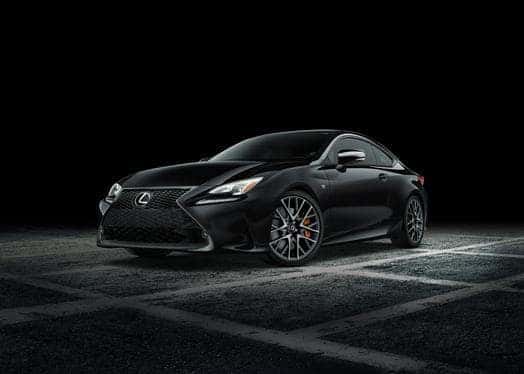 Lexus Creates A New Black Line for RC F Sport! Recently, Lexus has announced the RC 300/350 F SPORT Black Line Special Edition will debut at the 2018 New York Auto Show. The special black edition comes with two exterior paint colors– caviar and atomic silver– and features standard matte black wheels with orange or black brake calipers. Black chrome accents around the grille and windows complete the look for this limited edition model, which will have a limited run of 650 units, available later this spring.
The orange calipers pair with the orange stitching on the seats, dash, and doors throughout the interior. A wood-trimmed steering wheel features distinctive shades of black that were created by a Japanese calligraphy shop. The shop has been dedicated to perfecting their ink for more than 200 years and highlights the special dedication to detail that the RC F SPORT Black Edition features.
The Black Line Special is available for the four versions of the model– The RC 300, RC 300 AWD, RC 350, and RC 350 AWD– and all black line models come equipped with the Navigation + Mark Levinson Audio Package, Intuitive Parking Assist, Moonroof and Triple Beam LED headlamps. The RC 300/350 F SPORT Black Line models will have a starting Manufacturer's Suggested Retail Price (MSRP) of the following:
RC 300 – $51,730 RC 300AWD – $53,755
RC 350 – $54,660 RC 350 AWD – $56,120
For more Wilde Lexus news, Follow us on Twitter or Like us on Facebook