Lexus is the Design Miami/ Automotive Sponsor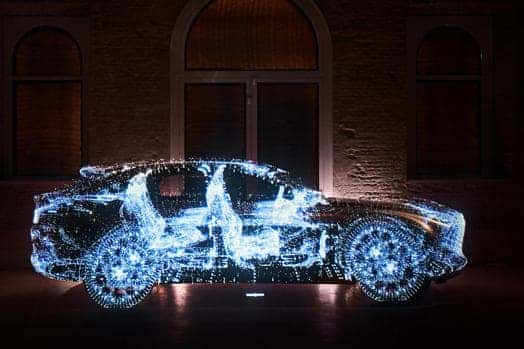 Lexus is the Design Miami/ Automotive Sponsor! Earlier today Lexus announced that it will serve as the official automotive Design Miami/ partner for the 2018 fair. This is the third year Lexus has been part of the Miami Art & Design week. To celebrate this sponsorship, Lexus will unveil the LF-1 Limitless Future Concept Vehicle and it will be part of a mixed reality installation titled The Future is Limitless. Lexus will also continue the Lexus Art Series: Art and Innovation talks with Whitewall.
"We relish the opportunity to position the work of our Lexus designers in the context of this seminal design community," says Brian Bolain, General Manager of Lexus International. "The LF-1 Limitless represents the apex of Lexus' future vision and we are proud to bring it to Design Miami/."
The Future is Limitless installation is designed by the Japanese architect Socha Ichikawa of dNA (doubleNegatives Architecture/hclab). One way that the installation challenges architecture's potential is by programming computers to interpret space from an omni-directional perspective. The concept model showcases technology, innovation, and the latest evolution of design at Lexus.
"Design Miami/ is pleased to welcome Lexus as our official automotive partner and to celebrate the brand's commitment to creating a better world through design," says Jennifer Roberts, Chief Executive Officer of Design Miami/. "Lexus' dedication to design excellence is unparalleled. We are thrilled to have the LF-1 Limitless future concept vehicle on display at Design Miami/ this December." For more Wilde Lexus news, Follow us on Twitter or Like us on Facebook.