Meet the All New 2019 Lexus UX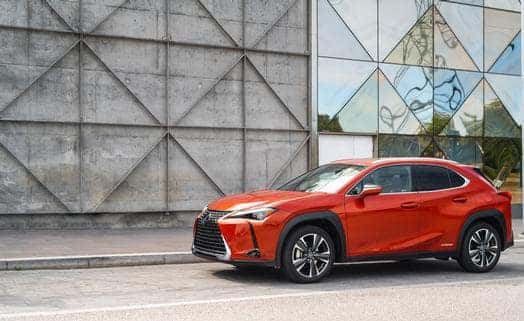 Meet the All New 2019 Lexus UX! After months of anticipation, Lexus has finally released information regarding the newest addition to its lineup, the 2019 UX. The Urban Crossover (UX) 200 is expected to hit dealerships this December, just in time for the holidays, while the UX 250h will be released in January of 2019.
"The Lexus UX is designed for the modern urban explorer seeking a fresh, contemporary and dynamic take on luxury driving," said Chika Kako, executive vice president of Lexus International and chief engineer of the UX. "We designed the UX to appeal to young buyers who seek not only what is new and exciting, but what is also relevant to their lifestyles."
The newest Lexus has been constructed on the new Global Architecture Compact (GA-C) platform which allows a light-weight structure and refined suspension that improves agility and ride comfort. The Lexus UX 200 utilizes a 2.0liter, four-cylinder engine with a 10-speed Direct Shift Continuously Variable Transmission (DCVT). The UX 250h pairs the 2.0liter gas engine with the fourth-generation hybrid system.
"I wanted to positively overturn the image of a crossover and offer a car with nimble performance and excellent maneuverability that makes it as easy to drive as a sedan," Kako said.
The model will be offered with a palette of 12 exterior colors including two colors, Ultra White and Ultra Sonic Blue Mica 2.0, which are exclusive to the F SPORT and two which are brand new for the UX, Cadmium Orange and Nori Green. For the interior, seating is available in Black, Glazed Caramel, Birch, and Birch with Lapis. The FSPORT version will offer exclusive Circuit Red seat colors.
"When it comes to determining whether an interior is good or bad, controlling the overall balance between the continuity, unity and contrast is more important than the relative specifications of individual components," Kako said.
Learn more in the official press release! For more Wilde Lexus news, Follow us on Twitter or Like us on Facebook!