Stepping Outside of Sarasota: The Best Day Trips From Sarasota, Florida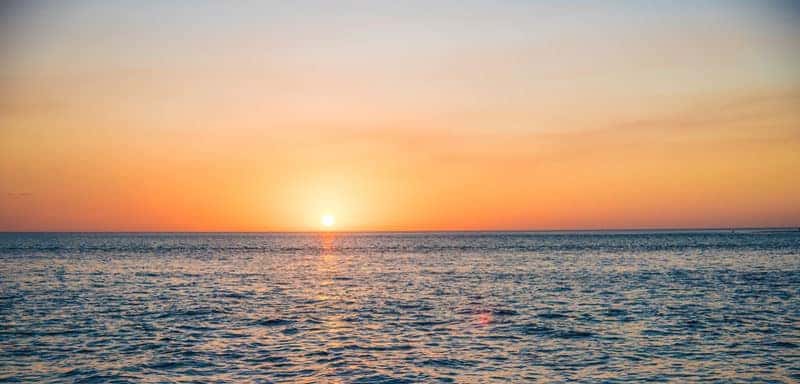 Are you one of the 56,610 people who live in Sarasota? Do you love your city, but want to venture somewhere new – at least for the day?
If so, you will be happy to learn there are a number of amazing places you can go on your day trips from Sarasota.
If you are ready, gas up the car, load up your kids and pets and hit the road. Here you can find a few amazing destinations that will take you away from your daily routine, without making you venture too far from home.
Oscar Scherer State Park in Osprey
Do you love the outdoors? Do things like bird-watching, serene hiking trails, and amazing scenery sound appealing?
If so, the perfect destination is Oscar Scherer State Park.
Here you can catch a glimpse of the Florida scrub-jay which is an endangered bird that now only lives in the Sunshine state. In between wildlife and bird viewing, you can partake in a number of fun activities, such as fishing, kayaking, or canoeing.
If you want to cool off from the heat of the Florida sunshine, there's a designated swimming area at Lake Osprey.
The park covers 1,300 acres and features rustic picnic areas equipped with grills, as well as full-facility campsites (if your day trip goes a little long).
Ybor City in Tampa
In the northern portion of Tampa, you will find Ybor City, which is packed full of attractions for any day tripper.
This particular city has deep connections to the Cuban American community and at one point, was considered the capital of cigars in the U.S. It is also where the Cubano sandwich made its debut in the states.
You can access this unique district by streetcar from the central portion of Tampa. This itself is a unique and fun attraction.
During your visit, you can explore the museum that's dedicated to this district, as well as an art walk and cigar museum. This is an extremely multicultural area, and an appealing location to spend a day.
Ana Maria Island in Ana Maria
Located on the Gulf Coast, Ana Maria is a Barrier Island that is both quaint and charming. It is home to the cities of Ana Maria, Bradenton Beach, and Holmes Beach.
This particular island is most well-known for the beautiful turquoise waters, white sand beaches, an array of specialty boutiques and shops.
In the past few years, this island has become a favorite spot for locals who are looking to "get away" for the day. During your visit, you can swim in the Gulf, walk on the beaches, and enjoy a relaxing meal in a waterfront restaurant.
There's also a free trolley service that offers you a ride to and from the hotspots on the island.
Clearwater Beach
While Florida is best known for its beautiful beaches, there are few that are better known than Clearwater Beach. In fact, this is one of the most famous in the entire state.
During your visit to Clearwater Beach, you can take a boat trip onto the Gulf of Mexico, where you can search for a family of bottlenose dolphins. This particular town is also very popular with celebrities, so you may even be able to partake in some "star watching."
For more than two decades Clearwater Beach has been voted one of the top 10 beaches in the world, and for a truly spectacular view, stick around for the sunset. Catch a glimpse of this from Pier 60 – it's something you won't soon forget.
Babcock Ranch in Punta Gorda
If you have spent the majority of your life in the city or even suburbs, then a visit to the Crescent B Ranch in Babcock is sure to be a unique experience.
This location provides you with a tour of an authentic cattle ranch – in action. It includes local cowhands herding the cattle on horses, as well as up-close-and-personal views of the wildlife native to the area.
The ranch covers more than 90,000 acres and features a wide array of habitats including a 10,000-acre cypress swamp, oak hammocks, marshlands, pine forests, and pasturelands.
During your visit, make sure to take advantage of the Babcock Ranch Heritage Tour. This tour takes you through all the workings of the ranch, provides you with native wildlife experiences, and teaches you about the unique ecosystem at the ranch.
At the end, you get to enjoy a hearty meal at the Family Lodge.
Clermont
While Clermont isn't as popular today as it was in the past, it is still a highlight of Florida tourism. Prior to Walt Disney World being constructed, the Citrus Tower (found in Clermont) was the most visited attraction in all of central Florida.
If you ride to the top of the tower, you can experience beautiful views of Orlando, the many lakes in the area, and even Walt Disney World.
If you want some wine, then make sure to visit the Lakeridge Winery and the Vineyards while you are nearby. You can experience some locally made wine and get a tour of the vineyard.
Use These Tips When Planning Your Day Trips from Sarasota
If you are planning to get out of Sarasota for the day, then the destinations on this list are great options. Just remember, when planning day trips from Sarasota, find something everyone will enjoy – there are more than a few options to choose from.
If you aren't sure that your vehicle will make it, then why not visit us and check out our selection of in-stock new cars and trucks. We have something for everyone and great prices to boot.