5 Reasons To Buy A Lexus GS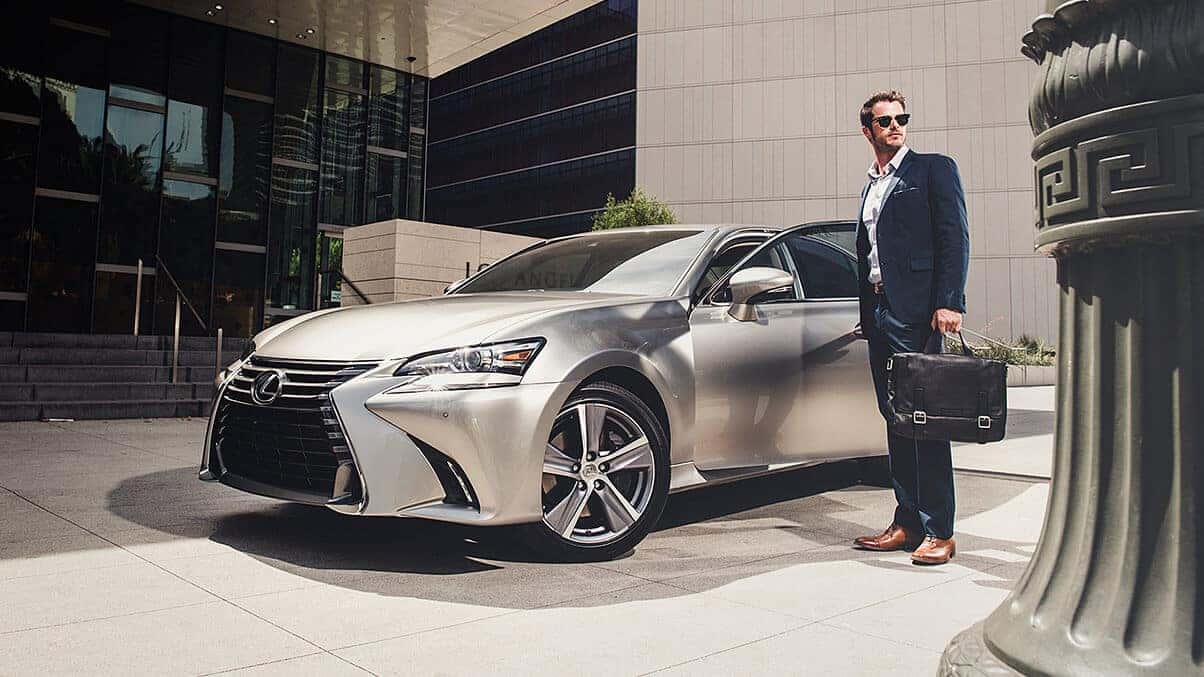 Did you know that the average cost of a luxury car in the United States is $53,806?
Many people prefer to get luxury cars as they offer more comfort and luxury. However, a lot of people are put off by the price of a luxury car. But not all are that expensive; for example, the Lexus GS starts from $46,860.
That's just one reason why you should consider buying a Lexus GS sedan, keep reading to find out 5 more reasons why you should buy this impressive luxury car.
Quality Sedan: 2019 Lexus GS
A new feature from the previous Lexus GS is that the 2019 model allows you to remotely perform functions via your smartphone. Aside from the Lexus GS being high-tech and cheaper option than other luxury cars like it on the market, there are also many other reasons why it is a great car.
1. Reliable Car
The first reason why you should buy a Lexus GS is because it is more reliable than your typical luxury car. The Lexus GS is not only cheaper to maintain than a lot of other luxury cars, but it also is more reliable than most of its German competitors.
When serviced, the GS has been proven to surpass 300,000 miles without any major issues. This speaks volumes of the car's reliability and practicality.
2. Comfortable Car
The second reason you should buy this luxury car is because it offers a great deal of comfort. The Lexus GS has plush seats to provide you and your passengers with thigh and back support.
The Lexus GS is available with heated and ventilated seats so that you get the sweetest and most comfortable ride of your life. It also features spacious legroom in the back and wide doors, which ensure all passengers are happy in this car.
3. Great Standard Features
Unlike a lot of other luxury cars, the Lexus GS comes with a lot of great standard features. This means that you don't have to pay extra for the equipment in this car.
Some of the features include Lexus' NuLuxe seating material, 12-speaker surround sound system, standard safety technologies, and a pre-collision system.
These features are great for your driving needs. And just like other luxury cars, there are additional features that you can add on for an extra cost if you wish.
4. All-Wheel Drive
With the Lexus GS, rear-wheel drive comes as standard. However, also available on the 2019 Lexus GS is all-wheel drive. You can choose to opt for the all-wheel drive if you wish.
Rear-wheel drive can't always perform well in slippery conditions, so if safety is your main concern, then the all-wheel drive is a great option for you. The all-wheel drive is able to monitor the driving conditions around you, which gives you more control.
(Unfortunately, all-wheel drive isn't available on the GS 300 model or the GS F model yet.)
5. Solid Engines
The Lexus GS also allows owners to enjoy the turbocharged four-cylinder engine, which is solid and requires low maintenance. The fuel economy engine stands at a solid 22 mpg in town and 32 mpg on the highway. It can also reach 241 horsepower.
The GS 350 provides you with an even better experience and performance. The GS 350 V6 engine can reach 311 horsepower. Both the GS and the GS 350 engines also have an eight-speed automatic transmission.
A Disadvantage of the Lexus GS
Unfortunately, one disadvantage is the Lexus GS discontinued their Lexus GS hybrid. This means if you want a more eco-friendly luxury sedan, you might have to look elsewhere as the 2019 model doesn't supply this.
Choosing a Car For You
There are many perks of buying a Lexus, but there are so many different models and makes available, from the 2019 Lexus GS F to the Lexus GS 350, so how do you know which one is the right Lexus for you?
It's all about how the car feels and whether it fits your needs, or your employees' and clients' needs if the car is for business.
The best way to choose a car that is right for you is by test driving and viewing the luxury cars you are thinking of buying. It is also important to discuss with the car dealer what kind of payment plans are available for the car.
According to The Pew Research Center, there was an estimated 88% of Americans who owned a car in 2014. This number rises every year, as more and more people in the US are buying cars.
The good news is that out of all the people who own a car, a large percentage will probably own a car that you are interested in buying. So, be sure to read reviews about what other people think and feel about your car before you buy it.
Buying a Lexus GS
Buying a new car is a big commitment. This is why you need to weigh up the pros and cons of the car, think about what you need it for, and then make an informed decision whether it is right for you.
The Lexus GS350 is a great choice if you want a reliable and comfortable luxury sedan that comes with great standard features, the option to choose all-wheel drive, and solid, low-maintenance engines.
Are you afraid that buying a new Lexus GS will cost you a lot of money? Not to worry! We have many special offers available on our new vehicles with more offers added all the time, so keep your eyes peeled.