Perks Galore: 10 Amazing Benefits of Buying a Lexus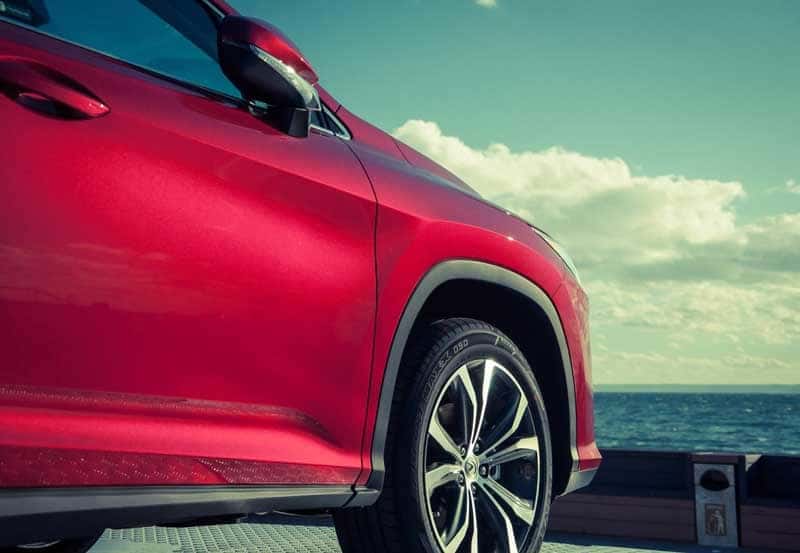 In the luxury car market, it can be difficult to tell which cars are better than the others. To many car shoppers, they all seem the same.
That's not true at all, however. A Lexus is known for reliability and luxury, which is a unique combination for cars. Not many cars can claim to have both attributes, they're usually known for one or the other.
There are many other benefits to buying a Lexus. Read on to learn the top ten benefits of owning a Lexus.
1. Better Performance
It doesn't matter which Lexus you buy you'll be sure that you're going to get outstanding performance out of your vehicle.
You may love the handling of other luxury brands that have a long racing history. Lexus can rank right there with them.
The IS model is built to be a high-performance machine. It's been track tested and has 8-speed paddle shifters. That's right, you can shift the same way that F1 drivers do. It also has a V6 engine that gives you 311 horsepower.
All Lexus models are built with performance in mind, so if the IS is too much car for you, you can be sure that you'll get great performance in the model that you choose.
2. Technology
Over the past few years, cars have become high tech. Lexus has taken technology to the next level with its cars.
You can get the Lexus app and a Safety Connect subscription, you can lock and unlock your car, find your car, and start your car all from your phone. That makes it really easy to find your car in a packed parking lot.
You can also access your top apps and get navigation assistance right from the car's display.
3. Car Design
Lexus is known for having a sleek design in its cars. The main goal is to provide a comfortable design, and it does that with a smooth ride and quiet cabin.
From a design perspective, Lexus is starting to push the envelope. It made an appearance a Art Basel in Miami, which is the global market event for fine art, design, and luxury.
4. Strong Warranty
One of the top benefits of buying a Lexus is confidence. Lexus is so confident in its cars that it backs that up with a very strong warranty. The basic warranty is for 48 months or 50,000 miles, whichever happens first.
There's also a powertrain warranty that lasts for 72 months or 70,000 miles, again, whichever happens first. This covers defects with the engine, transmission, drive systems, and hybrid system.
You also have the option to get long-term coverage on your vehicle.
5. Assistance When You Need It
As reliable as a Lexus is, things happen. You might run over a nail taking a road trip from Miami to Orlando.
What do you do? You get Lexus Roadside Assistance. You can access it via app or by calling to get the help that you need to get your road trip back on track. When your Roadside Assistance expires, you're rolled into AAA's program, with the enrollment fees waived for Lexus owners.
One other assistance feature is through Safety Connect. If you're involved in a severe collision, you get help right to your GPS location.
6. Travel Perks
One surprising perk for Lexus owners is around travel. You can get discounts, room upgrades, and resort credits at participating hotels and resorts across the country.
One such credit is a $100 resort credit at Pebble Beach Resorts. You can enjoy spectacular golf and be rewarded for being a Lexus owner at the same time.
7. Entertainment for Lexus Owners
Lexus owners also get exclusive entertainment perks, too. There are opportunities to enjoy entertainment in style just for owning a Lexus.
For example, if you happen to make a road trip to Atlanta, you can get discounted tickets at the Fox Theater.
In Baltimore's Hippodrome, you can enjoy the Lexus Suite Lounge, which is a bar and lounge just for Lexus owners and suite ticket holders.
8. Reliability and Luxury
Do you know the history of the Lexus brand? It's a luxury car brand started by Toyota in the 1980s. That doesn't mean that you're getting a fancy Toyota.
You're getting a sleek, quiet, and luxurious vehicle with Toyota's reputation for reliability. In 2018, the Lexus brand didn't have just one model appear on J.D. Power's list of most dependable cars. Nor did it have two.
Lexus had five models appear on the list. It just goes to show that the brand is reliable and dependable, which is important to any car buyer. You get peace of mind when you buy a Lexus.
9. Exclusive Discounts
How would you like free VIP parking at the BB&T Center? Whether you're going to a Panthers' game or to another event, you can get free VIP parking when you pull up in your Lexus. Other sporting venues across the country also offer complimentary VIP or valet parking at the arena.
Retailers also offer exclusive discounts for Lexus owners. Jura is one retailer that offers 15% off of its automated espresso maker.
10. Great Fuel Economy
Is it possible to get a high-performance luxury car that's great on fuel? It is with a Lexus. Lexus vehicles rank at the top of the list of fuel-efficient luxury vehicles.
The Lexus ES 300h hybrid vehicle has a fuel economy of 43 mpg in the city and 45 mpg on highways. For non-hybrid vehicles, the Lexus UX tops the list with a 33 combined mpg.
The Many Benefits of Buying a Lexus
Many car buyers are surprised to learn about the incredible benefits of buying a Lexus. They may be aware of the sleek design and reliability.
They're often not aware of the perks like exclusive discounts, entertainment and travel options that come with being a part of an exclusive club like Lexus owners.
Are you ready to find the Lexus model that's right for you? Contact us today to get started.