From Miami to Orlando: The Best Places to Hit On a Florida Road Trip
>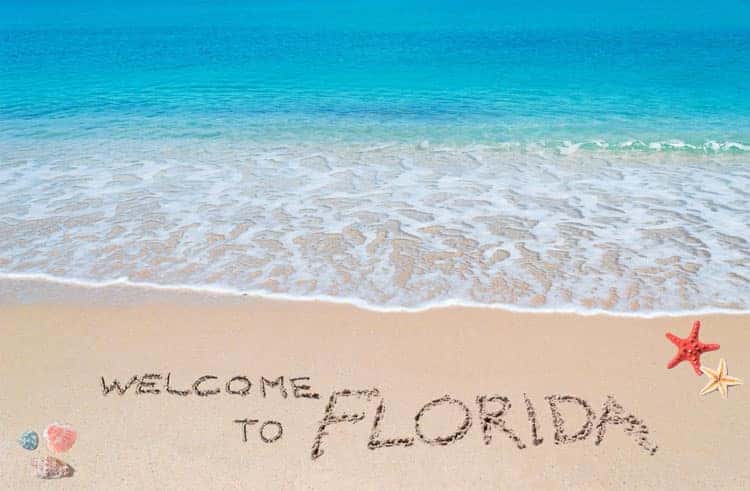 If you're planning a road trip through Florida, then you're probably already prepared to make lots of stops at gorgeous beaches, stunning wildlife preserves, and famous attractions. With so many amazing places within Florida's borders, there's a lot to choose from during a Florida road trip. And you'll want to know where to stop before hopping in the car.
Planning ahead ensures that you won't miss a thing! From Miami to Orlando, here is a guide to all of the best places to stop along the way.
Miami's South Beach
Known for its amazing sandy shores and lively nightlife, Miami's South Beach is a stop you won't want to pass by. Not only can you spend the afternoon basking in the sun and all the glories of pure beauty that this beach has to offer, but you can also grab your sandals and head to the strip. Along the strip is a variety of different unique shops including souvenir spots, celebrity-chef restaurants, and indie fashion shops.
If feeling energized, head out during the evening to immerse yourself within Miami's nightlife culture. There is a good amount of bars and other nightlife venues that are settled right across from the beach! Whether you choose to spend the day at the beach or take a tour around the city's streets, you're sure to fall in love.
Florida Everglades
About an hour and a half or so away from Miami are the Florida Everglades. You know Florida is known for its gators, but you've never seen gators like this before! The Everglades is swarming in them.
Keep an eye out your car's windows when making the drive. You'll know when you're getting closer to the Everglades because you'll see gators at every turn. And don't just look for them in the ponds and lakes, you can see these amazing creatures right on the side of the road!
You'll want to be sure to hit up an airboat tour location. There are several of them all throughout the Everglades. The airboat ride is loads of fun and you'll have the opportunity to get up close to these brilliant crocs and gators in their natural habitat.
It's also nice to have the tour guide there to answer any questions that you may have and to bless you with all their knowledge about the animals and Everglades in general.
Sarasota City
Sarasota is mostly known for the arts. And one interesting fact that you may not have known is that Sarasota is home to the original Ringling Bros. and Barnum and Bailey Circus. That's right, it all started right here!
Don't be surprised if you spot circus tents along your way. You can also enjoy a day at the John and Mable Ringling Museum of Art. But Sarasota isn't just a circus town.
It's also home to many absolutely amazing beaches. Known for its popular TV show, Siesta Key calls South Sarasota home. And Siesta isn't the only key that you can find in Sarasota.
Long Boat Key and St. Armands Key are both wonderful places to visit. The water is crystal clear and the sand is soft and white. One great thing about visiting a key in Sarasota is that the walking distance from your car to the beach is just a couple steps away.
But don't let Sarasota's chill vibe and relaxing aurora fool you, there's plenty to do with excitement waiting around every corner when you make a stop here.
Tampa Bay Area
The Tampa Bay area includes not only Tampa but St. Petersburg as well. And here, you can find just about anything that you're looking for. The culture is thriving and the natural beauty is as well.
When looking for new and creative places to eat and shop, head over to Ybor City located just on the outskirts of Tampa's downtown. In Ybor City, you can completely indulge yourself in the history of the town. Be sure to try local coffee spots and eateries, and don't forget to ask the locals about the recently discovered underground tunnel system.
When you're feeling the need to unwind a bit, head over to the relaxing city of St. Petersburg. Here you can visit the Museum of Fine Arts, nature preserve trails, the Sunken Gardens, or you can even take a trip across the astonishing Skyway Bridge.
Clearwater Beach
Clearwater beach is only about a 45-minute drive from Tampa, depending on the time of day and traffic situations. Why do you want to make a stop here? It was recently rated the #1 beach by Trip Advisor's best beaches 2019.
With a rating as great as #1, there's a reason for it. The beach offers white fluffy sands and glass-like waters. Plus, there's a long list of hotels, shops, and restaurants right along the shore.
When in the general area, it's a must to make the stop. And if you're traveling with small children, Clearwater beach has oversized blowup slides and other fun activities for the kids to do right on the beach.
Disney World in Orlando
Just a 2-hour drive from Clearwater lies the famous Disney World. When taking a road trip across Florida with the little ones, you'll need to stop here. Disney World in Orlando is home to 4 theme parks including Magic Kingdom, Hollywood Studios, Animal Kingdom, and Epcot.
Disney World also has two water parks: Blizzard Beach and Typhoon Lagoon. Along with its major theme parks are fun hotels and shopping attractions like Disney Springs. The hotels are parks all within themselves and if wanting to save some money, you can plan a trip to stay at a hotel for a couple of nights where you're still likely to run into a famous Disney character or two.
Plan Your Florida Road Trip Today
Here in Florida, the weather stays beautiful year round. So anytime is always the perfect time to plan a Florida road trip vacation. But before you head out on your journey, be sure to bring your car in for any services that might be needed before a long drive.
And for those needing a little update before hitting the road, check out our new vehicle inventory today!