A Day in Sarasota: Top Things to Do in Sarasota, Florida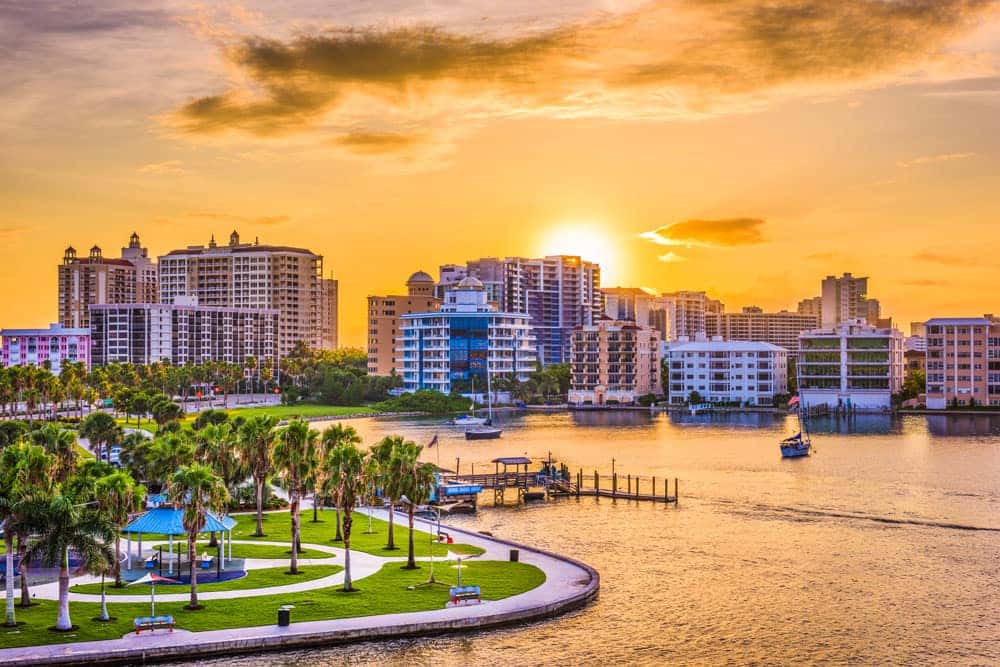 The city of Sarasota, FL has a long and incredibly interesting history. Dating back to the 1800s, it's had a long time to develop its own unique flavor, making it a must-visit destination.
If you find yourself in the city, there's a chance you'll be overwhelmed with the sheer number of options. From historical tours to modern fun, there's no lack of things to do in Sarasota.
This list is here to make your job easier. Here are a handful of the top ways to spend your time in Sarasota!
1. Mote Marine Laboratory and Aquarium
If you're looking for a family-friendly outing, this is an excellent choice. Located on City Island, this is a marine research center founded all the way back in 1955.
The aquarium is home to over 100 marine species, with a special emphasis placed on species that are native to the area. You can expect to find jellyfish, manatees, rays, seahorses, sea turtles, and many more awesome animals.
One of the more popular attractions are the narrated shark feedings. For a firsthand look at one of the ocean's most misunderstood creatures, this is a great activity for kids and adults alike.
For longer stays, they even offer a kids summer camp. But even if you just have a day, this is a stop you won't want to skip.
2. Siesta Key Village
Whereas the last stop was perfect for some family fun, Siesta Key Village is an ideal spot for a kid-free night on the town. Located on the famous and beautiful Siesta Key, there are few better locations for barhopping and fun.
Filled with shops, bars, and restaurants, you'll be hard-pressed to find a better place to party or just unwind. There are also various festivals on the island worth checking out. The Siesta Fiesta is a particularly popular one you shouldn't miss if you happen to be in the area while it's going on.
3. Big Cat Habitat and Gulf Coast Sanctuary
Who said you could only see marine life in Florida? The Big Cat Habitat and Gulf Coast Sanctuary is the perfect stop if you want to get a taste for more than just the local fauna of Sarasota.
Founded in 1987, The sanctuary is dedicated to rescuing big cats and other animals. You can expect to see lions, tigers, bears, and plenty of other exotic rescue animals.
First and foremost, they want to educate the public about conservation efforts. Expect a lively and informative tour if you choose to stop by this worthwhile detour.
4. Central Sarasota Farmers Market
If you want a big bite (literally) of local flavor, the Central Sarasota Farmers Market is your best bet. Open every Saturday year-round, the market is a one-stop shop for anyone interested in the heart of Sarasota living.
Boasting stands with fresh fruits and veggies, local musicians and artists, and food to spare, there are few better places to get a real taste of what Sarasota life is really like. Not to mention, the food is to die for.
5. Sarasota Classic Car Museum
As great as nature is, it's good to break up your trip with some good old fashion man-made wonder. For that, look no further than the Sarasota Classic Car Museum.
This museum is the second oldest consistently operating car museum in the United States. Boasting over 75 one of a kind, exotic cars, even someone with only a passing interest in automotive history can find much to enjoy here.
The displays are also rotated frequently, so even second and third-time visitors will see something fresh. Don't miss this one!
6. Sarasota Orchestra
Cars, nature, and food not your bag? Well, ignoring the fact that you might be an alien, Sarasota still has plenty to offer you. One of those offerings comes in the form of the Sarasota Orchestra.
Originally founded in 1949 as the Florida West Coast Symphony, The Sarasota Orchestra is the oldest continuing orchestra in the state. Not only that, but its youth orchestra has been running since 1959, so kids can see their peers perform as well.
Made up of 80 members, the orchestra performs classical numbers, family music, and creative rendition of pop songs. Needless to say, for a night of family entertainment, this is hard to top!
7. Sarasota Paddleboard Company
No list of Sarasota activities would be complete without mentioning one of Florida's most famous features: beaches. While beaches are certainly great to lay around on, the ocean offers an opportunity for some serious unbridled fun. The Sarasota Paddleboard Company helps facilitate that fun.
If you're an expert, you can have a paddleboard or kayak delivered right to your hotel to use as you wish. But if you're in need of a little guidance, they can do that too.
Sarasota Paddleboard Company is a great choice for novices. With classes on paddleboarding and kayaking, they'll have you ready to hit the water in no time.
Endless Things to Do in Sarasota
Far from just beaches and tourist traps, the list of things to do in Sarasota is truly massive. While this list touched on a few of the best, there's no way it could even scratch the surface of potential adventures to get into on your next Sarasota foray.
But with so many places to go in Sarasota, reliable transportation is a must. In that case, why not travel in style and comfort? Get in touch and find out how you can cruise around Sarasota in luxury,