LF-1 Limitless Concept Debuts in New York City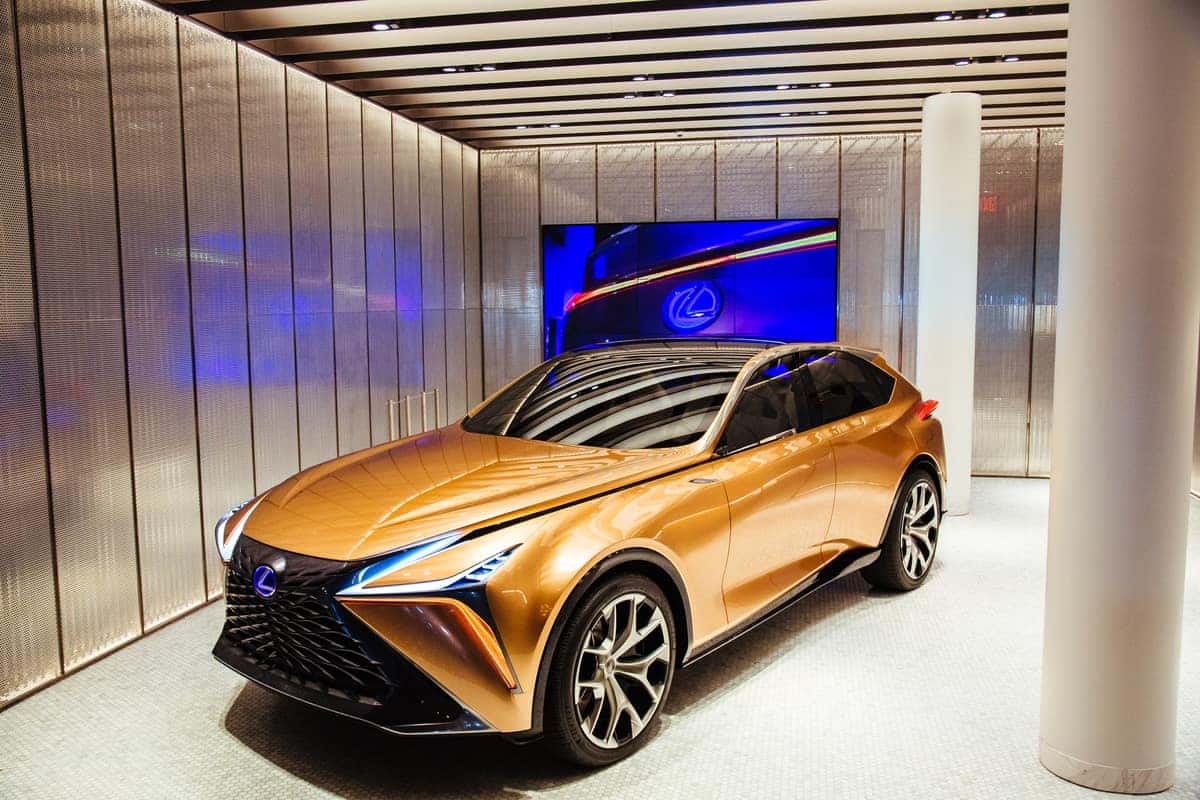 LF-1 Limitless Concept Debuts in New York City! Have you heard about the Lexus LF-1 Limitless Concept vehicle? The model originally made its global debut at the 2018 North American International Auto Show in Detroit, but now Lexus is showing off the new luxury flagship crossover at its new opened INTERSECT BY LEXUS space in New York City. We shared news about this multi-faceted cultural space recently. It will feature a cafe on the street level; a CRAFTED FOR LEXUS retail area and a Public Gallery space that will feature product concepts and other custom exhibitions and installations; the Restaurant at INTERSECT BY LEXUS – NYC and Cocktail Bar and Lounge on the second floor; and the third floor Private Gallery.
"We're thrilled to introduce the Lexus LF-1 Limitless concept vehicle to guests of INTERSECT. The LF-1 Limitless concept is our vision of a new kind of flagship vehicle that incorporates imaginative technology while creating a strong emotional connection," said Kirk Edmondson, general manager of INTERSECT BY LEXUS – NYC. "Showcasing the vehicle in New York is a natural choice, as INTERSECT will deliver creative, exceptional moments to the city and beyond just as this concept vehicle delivers limitless possibilities."
On display through Sunday, January 20. 2019, the concept combines high performance, luxury, technology and innovation to create a truly revolutionary new crossover for the Lexus brand. Created at CALTY Design Research in California, the concept is inspired by "molten katana" which is the idea behind molten metal being forged into a fine Japanese sword. Like molten metal, the LF-1 Limitless concept's solid shape flows into a fluid, yet aggressive design. Some design features include a panoramic glass roof, split rear spoiler, and shimmering Interior accent lights. While technologies like digital side-view monitors, 4-D navigation, and a new Chauffeur mode help drive the model further into the future.
Learn more about this innovative concept here.  For more Wilde Lexus news, Follow us on Twitter or Like us on Facebook.