How Much is a Car Replacement Battery?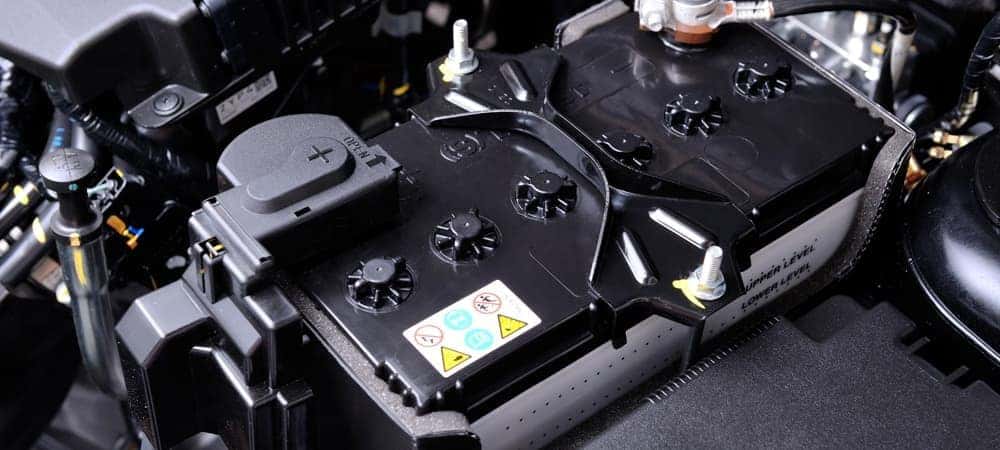 Lakewood Ranch drivers can expect to pay between $75 to $200 for a car battery replacement. At Wilde Lexus Sarasota, we carry a great selection of batteries that are manufactured specifically for your Lexus. Learn more about replacing and car battery cost at Wilde Lexus Sarasota.
When to Replace Your Car Battery
How often you'll need to replace your car battery will depend on factors such as climate, location, and your personal driving habits. Some warning signs that may indicate it's time to get a new battery include:
A swelling or bloated battery case
Fluid leaking from the battery
Low fluid levels in the battery
Slow cranking or sluggish start
The "Check Battery" light comes on
Have Your Battery Replaced at Wilde Lexus Sarasota
Your battery won't last forever. Most batteries will fail because of old age. Bring your vehicle into the service center at Wilde Lexus Sarasota near Venice, and one of our certified technicians will inspect the battery. We offer car battery replacement service, along with the full range of maintenance services that are key to keeping your luxury Lexus running at peak performance.
Keep Your Lexus Running Smoothly
Complete the easy-to-use schedule service form and one of our technicians will test your battery and install a replacement if needed. Enter basic information and your VIN, so our technicians can best service your Lexus. Be sure to browse our service specials to get a great price in the Bradenton area. Contact us online if you would like to schedule a service appointment, or if you have any other automotive questions, like "what does an alternator do" and more!
Recent Posts from the Sarasota Service Experts
Lakewood Ranch drivers can expect to pay between $75 to $200 for a car battery replacement. At Wilde Lexus Sarasota, we carry a great selection of batteries that are manufactured specifically for your Lexus. Learn more about replacing and car battery cost at Wilde Lexus Sarasota. Schedule Service Contact Us When to Replace Your Car Battery How often you'll need…

Transmission fluid is dyed a translucent, dark red shade to make it easier for you to identify contaminants. At Wilde Lexus Sarasota, our goal is to ensure your new vehicle is safe to drive on Lakewood Ranch roads. If you're worried that your transmission fluid color is off, read our guide. Our service center will help you identify signs that…

Schedule Service Contact Us To preserve the longevity and safety of your Lexus vehicle, you should follow the Lexus recommended maintenance schedule that highlights the specific maintenance your model will need and when. However, there are plenty of general auto repair tips to adhere to regardless of what kind of car you drive. Learn…