Is Lexus a Good Car? Why Lexus Makes the Best Cars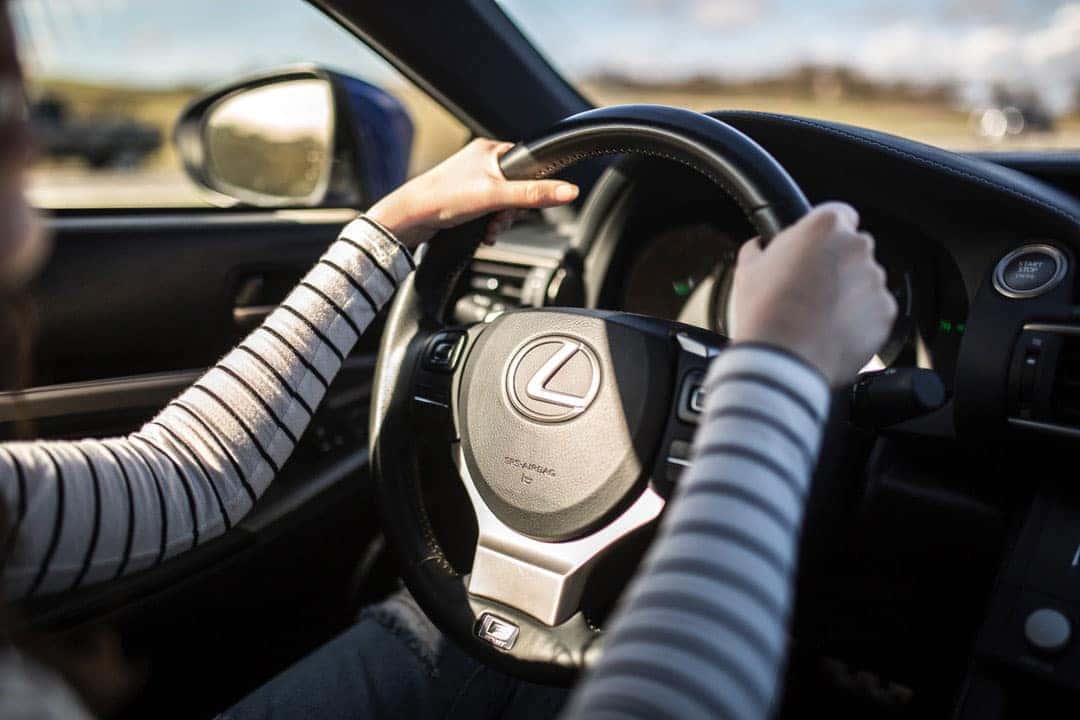 Imagine a car that's not only gorgeous but is also reliable. In fact, it's so reliable it regularly wins Most Trusted Luxury Brand by Kelley Blue Book.
What car is it? It's a Lexus.
The Lexus brand delivers top-notch luxury car experiences. They're beautiful vehicles, inside and out.
But is Lexus a good car? After reading this article, you decide.
Who Makes Lexus?
First things first, what is the Lexus brand?
Toyota Motor Corp owns Lexus. Yes, it's the same company that produces Toyota Corollas, Highlanders, and RAV4s.
Lexus launched its first two sedans in 1989. They were the LS 400 and ES 250.
These have become the staple cars of Lexus. In 1990, Lexus sold over 63,000 LS and ES vehicles in America.
After the LS and ES came other vehicle styles. This includes Lexus coupes, convertibles, hybrids, and SUVs. Today, the Lexus brand is sold in over 70 countries.
Headquartered in Japan, it's ranked as one of the 10 largest Japanese global brands. Currently, Lexus's biggest market outside of Japan is the United States.
Is Lexus a Good Car?
Lexus is one of the most awarded car brands, offers seamless driving, high-quality comfort, and holds an impressive resale value.
Most Awarded Brand
Lexus dominates the vehicle awards world. The brand continues to win quality awards and tops the list for best vehicle in its class. Some of its most notable recent achievements include:
Lexus RX Best Luxury 2-Row SUV by U.S. News & World Report (2017)
Best Overall Luxury Brand by Kelley Blue Book Brand Image Awards (2016 and 2017)
Most Trusted Luxury Brand by Kelley Blue Book Brand Image Awards (2016 and 2017)
J.D. Power Dependability Award (2018)
Edmunds' Most Wanted Award for the RX 350 and ES 350 (2017)
Is Lexus a good car? The awards speak for themselves.
Smooth Driving
Smooth driving is at the heart of every Lexus.
Lexus is the go-to luxury brand because its vehicles drive like champions. Advanced engineering allows for gentle and seamless driving experiences. Lexus cars are known for delivering peaceful rides.
The LS and ES Lexus models give riders superior comfort and optimal handling on the road. The LS uses a multimode drive system to enhance its suspension. This gives drivers more control and allows for a polished ride.
Is Lexus a good car? When it comes to driving, it's nothing but smooth sailing. Passengers and drivers alike agree that riding in a Lexus is always serene.
High-Quality Comfort
Sitting in a car never felt better.
Lexus doesn't design vehicles just to look nice. Inside a Lexus, comfort is king. The cabin of every vehicle combines comfort with high-performance.
The Lexus quality standards are high. From the interior cloth to the position of the steering wheel, every element is designed for the driver. Lexus enhances the driving experience with state-of-the-art features and technology.
Most Dependable Cars
If you're still questioning if Lexus is a good car, be aware that dependability is the backbone of the brand.
Lexus received J.D. Power and Associate's Most Dependable Vehicle Award for the seventh year in a row. The brand ranked highest overall among all other luxury car brands.
Lexus engines ensure high-quality at the liquid metal stage. Its metal contains fewer gasses, which makes it stronger. The high-quality care implemented throughout the manufacturing process is why Lexus vehicles are dependable, reliable, and durable.
Industry Leader
Lexus is not the student, but the teacher. The brand consistently leads the market when it comes to new and innovative features in its vehicles.
Lexus was the first luxury hybrid in the world. It was the first brand to include an eight-speed automatic transmission. Lexus vehicles were the first to feature led low-beam headlamps to improve nighttime vision.
Is Lexus a good car? When you drive a Lexus, you're driving a leader in the car world.
Optimal Fuel Efficiency
Lexus engineering puts a heavy emphasis on fuel efficiency. If you're looking for gas guzzler to burn a hole in your wallet, Lexus isn't for you.
Lexus hybrids have the best mileage across the market. The Lexus ES 300h is the reigning champion. Most Lexus sedans get between and 26 and 31 MPG, with hybrid sedans reaching 40 MPG.
Lexus manufactures reliable vehicles with some of the best fuel efficiency ratings in the market.
Best Resale Value
It's no secret that Lexus vehicles are high-quality. Selling your Lexus is easy when the brand carries one of the highest resale values on the market.
A car's value drops 10% when you drive it home. Over the course of five years, luxury vehicles typically lose about 40% of their value. But Lexus continues to dominate resale value.
Year after year, Kelley Blue Book recognizes Lexus for its high resale value. Lexus received Kelley Blue Book's Best Resale Value for Best Luxury Cars for the Lexus GS in 2017. Edmunds has also acknowledged Lexus vehicles as luxury cars that retain their value.
Is Lexus a good car? It is when you buy and it still is when you sell it.
Environmentally-Friendly
Lexus adheres to high-quality standards for its customers and its environment. Lexus vehicles are long-lasting, hold their value, and don't pollute their world.
Lexus's hybrid vehicles have been its most effective push for going green. Its hybrids reduce energy by being more fuel efficient than other sedans.
Toyota vs. Lexus
Yes, Toyota owns Lexus. So if Toyota makes Lexus, why not just buy a Toyota?
While the cars share the same parent company, they're unique vehicles. Lexus takes great strides to differentiate itself from the Toyota brand.
Will you pay more for a Lexus? Certainly. The price reflects its high-quality cabin, drive, fuel efficiency, and reliability.
Toyota and Lexus vehicles have similar drivetrains and include comparable features. But they're manufactured through different processes. Toyota is a reliable brand, but Lexus consistently beats it.
Should You Get a Lexus?
Now you tell me, is Lexus a good car?
Lexus is a high-quality brand. The vehicles are dependable, comfortable, and drive smoother than others in the market. Lexus cars are fuel efficient, environmentally-friendly, and maintain their resale value.
If you're unsure, take one for a test drive and experience everything Lexus has to offer. You can also compare Lexus cars to the competition, such as the Lexus GX 460 vs. Acura MDX or the Lexus ES vs. Audi A6. Then you can decide if Lexus is a good car. Looking through our Lexus warranty options may help this decision!