Keeping You On the Road: What You Should Know About Lexus Reliability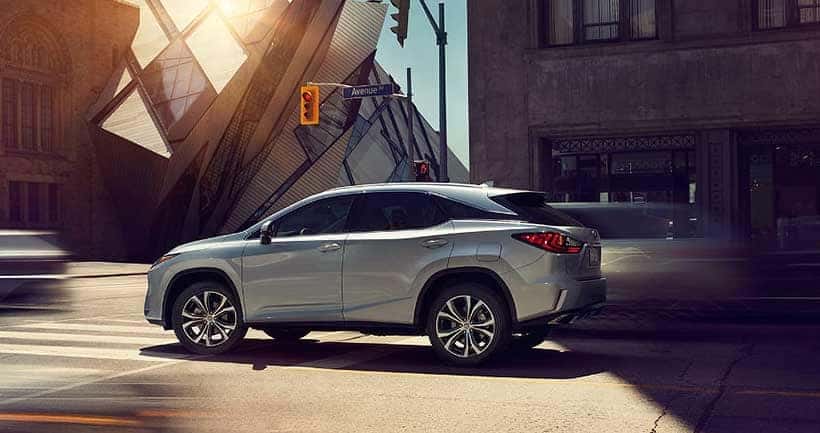 You probably already recognize Lexus as a leading luxury vehicle brand. But how about Lexus reliability?
While Lexus is already known for its smooth driving and comfort, you may not know that a Lexus is also built to tackle everyday driving. That means less roadside trouble, and less money spent on unnecessary repairs.
In fact, Lexus is recognized year after year as a leader in reliability based on consumer feedback. The company has earned several accolades for putting dependability and quality ahead of gimmicks.
Let's take a closer look at why Lexus is a leader in reliability as well as prestige…
Award-Winning Reliability
One of the markers of excellence in the automotive industry is the J.D. Power awards, which recognizes auto manufacturers in categories including quality, performance, and perhaps most importantly, dependability.
J.D. Power examined cars in 2018 with three years of service on the road. The rankings are based on the input of more than 80,000 verified drivers of the vehicles. The score for each vehicle went up or down based on the number of problems reported by the vehicle owners.
The results?
Lexus fared well in dependability across all categories, including compact, small, and mid-sized vehicles. The most reliable Lexus models according to J.D. Power include the 2015 Lexus ES 350, the 2015 Lexus RX 350, the 2015 Lexus CT 200h, and the 2015 Lexus GS 450h.
In fact, the ES 350 scored a perfect 10 in mechanical, exterior and interior, as well as features and controls. Lexus has earned the nod from J.D. Power for the most dependable vehicle for seven straight years.
The 2019 J.D. Power results were much the same, putting Lexus at the top for reliability once again.
Topping Other Manufacturers
Looking at predicted 2019 reliability ratings, Lexus actually topped BMW in this category. Based on the scoring method, the Lexus earned a 3.65 compared to BMW's 3.625.
Topping the bunch for dependability is the Lexus LS, with an overall score of 4.5 out of 5.
Consumer Reports puts Lexus above many domestic automakers including GM and Ford. Of the 29 vehicle brands ranked for reliability, Lexus (and Toyota) were at the top of the list.
These results were based on more than 500,000 respondents. However, this wasn't the first time Lexus has topped this list – it has been at the peak of these consumer results for six years in a row.
Looking at the most reliable vehicles based on 2018 Consumer Reports results, the Lexus GX rose to the top of the rankings.
The Secret to Lexus Reliability
Lexus is the luxury brand of Toyota, which is known for its reliability. Lexus engines are built to last – the liquid metal used to build the engines contain fewer gasses, which leads to more strength. However, that's not the only factor when it comes to dependability.
Many newer vehicles have added technology to assist the driver and provide entertainment, but these new features prove to be downfalls of these other brands as they are often reported as not working. While some manufacturers are constantly trying to stay on top of new technology, Toyota rolls out these updates more slowly and keeps them simple.
Let's take a closer look at some of the most popular and reliable Lexus models based on consumer reports.
2019 Lexus ES 350
The new 2019 ES 350 sedan comes in a variety of finishes, from silver lining metallic to sunlit green. The vehicle is equipped with a 3.5 L V6 engine and an automatic transmission that still delivers solid gas mileage both in the city and on the highway.
Some of the features that are designed to prevent you from being stranded on the side of the road include battery rundown protection, gas-pressurized shocks, and even a transmission oil cooler.
Safety is also a priority of Lexus. In fact, most new Lexus models are equipped with Safety System+ technology that assists with everything from alerting you to pedestrians to helping you maintain a safe following distance from the vehicle in front of you.
On the ES 350, you'll find safety features such as side impact beams, dual stage airbags, rear child safety locks, a back-up camera, and much more.
2019 Lexus RX 350
This is the sport utility version of the ES, and offers the same engine with a trailer wiring harness for long road trips and camping. It also has a large fuel tank to keep you from running out of juice on family adventures.
Speaking of family, you'll have lots of space in this vehicle for additional passengers.
2019 Lexus GX 460
This sport utility vehicle offers plenty of storage, along with Lexus reliability. The engine is a powerful 4.6L V8, with four-wheel drive and engine oil cooler. It also features a maintenance-free battery that works when you need it most.
Because of the towing ability of the GX, it is also equipped with trailer sway control to help avoid mishaps and a trailer wiring harness.
Dependability and More
It's no secret anymore that Lexus tops the list in several surveys when it comes to reliability. That's not just a rating made up by an auto magazine – it's based on feedback from actual drivers of these vehicles.
While Toyota is not as quick as some other brands in rolling out new technology, that's not to say you can't find amazing features that enhance the driving experience such as digital navigation systems, Bluetooth connectivity, and more. That's not to mention a smooth ride and quick response thanks to advanced automatic transmissions and speed sensitive power steering.
Find the Right Lexus For You
Depending on your needs, there are several different Lexus models in various sizes that can accommodate them. Whether you do a lot of city commuting or you're looking for a vehicle that can easily handle long road trips, we can help you find the right model. Of course, regardless of which one you choose, you won't compromise Lexus reliability.
Not only are our vehicles dependable, but so is our team. You can count on us to answer all of your questions and point you in the right direction! Contact us today to find out more about the newest vehicle models in stock and your coverage options for your new model, such as liability coverage and GAP insurance.