Bring On Bradenton: The Best Things to Do in Bradenton, Florida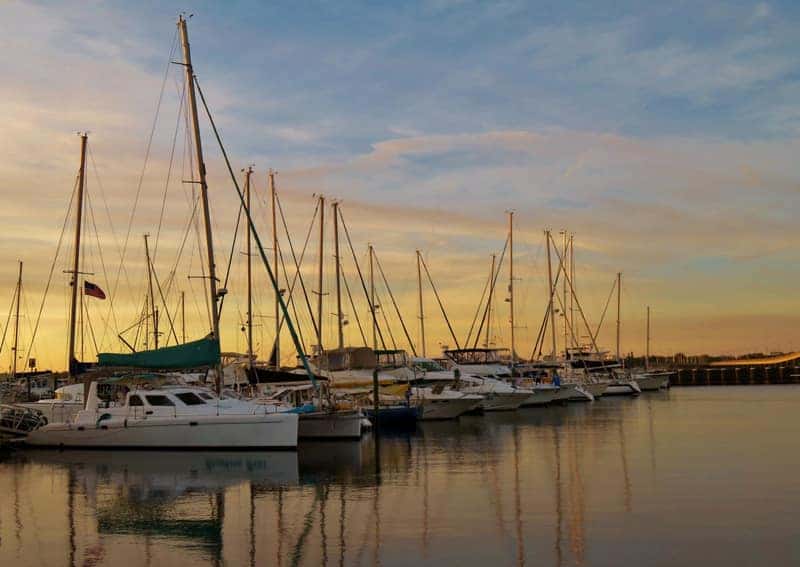 Every year, millions of people flock to the Bradenton area from all over the country. Bradenton even recently saw a record high of 3.1 million visitors!
If you're planning a trip to Bradenton or one of the surrounding cities soon, you're probably wondering what there is to do in the area.
The short answer is that there are tons of fun things to do in Bradenton, Florida. It doesn't matter how old you are or how many children you're bringing with you.
Read on to learn about some of the best activities for people of all ages.
Visit Emerson Point Preserve
Emerson Point Reserve is a stunning 365-acre nature preserve.
If you're planning a road trip to Florida and want to take in all the incredible wildlife that the state has to offer, this is the place to visit.
Emerson Point Reserve is home to a variety of fascinating historical sites, too, including Native American Portavant Temple Mound.
While you're here, you can also take lots of different hikes or go mountain biking. You can hang out on the boardwalk and take in the preserve, or go kayaking or canoeing out on the water.
Visit the Florida Maritime Museum
If you love history, the Florida Maritime Museum is a great place to visit.
This museum is located on four acres of land and was built to provide visitors with information on the regional commercial fishing industry.
The museum features a ton of exhibits, and visitors of all ages can take in historical artifacts, instruments, boat models, photographs, and more.
It even features a research library full or periodicals, books, and diaries to help you learn more about the lives of the folks who established and built up the fishing industry.
Walk Through the Village of the Arts
Located in the heart of the Bradenton-Sarasota area, the Village of the Arts is a must-see attraction.
This is an incredible 36-acre community that features more than 100 homes. It features a variety of cafes, restaurants, studios, and art galleries, too.
This is a great place to visit if you want to spend time in an artistic, quirky, cultured part of Florida.
Hike in Lake Manatee State Park
For outdoorsy folks, Lake Manatee State Park is a wonderful place to visit. The park is a three-mile space along the south shore and is located just 15 miles east of Bradenton.
There are tons of hiking trails throughout the park for you to visit, but there are lots of other activities, too, including the following:
Fishing
Boating
Kayaking
Canoeing
There are also plenty of opportunities to swim in the lake and sunbathe on the beach, too.
Visit Palma Sola Botanical Park
Florida is home to some incredible plant life, and Palma Sola Botanical Park showcases the very best of it. This 10-acre park features a wide range of flowering trees, as well as fruit trees and rare palms.
It's home to a butterfly garden, too, as well as three lakes and a children's playground. This park provides fun for the whole family, and you'll be sure to get some Instagram-worthy pictures while you're here.
Walk Through Mixon Fruit Farms
Mixon Fruit Farms is a fun place to visit, especially if you have a love for all things citrus.
While you're here, you can take a tour of the orange grove and enjoy delicious orange swirl ice cream. The gift shop features lots of other homemade citrus products if you want something a bit healthier, too.
In addition to the orange grove tour, you can also visit the wildlife refuge and learn about birds, reptiles, and other animals that are being nursed back to health.
Ride Horses on the Beach
What could be more fun than a horseback riding excursion on the beach?
Great World Adventures offers fun beach horseback riding trips for folks of all ages and skill levels.
They also offer other incredible experiences, including horseback surfing (yes, that's really a thing) and swimming with the horses.
Relax at Anna Maria Island
If your idea of a trip to Bradenton, Florida includes relaxing on the beach, you definitely have to plan a trip to Anna Maria Island.
Anna Maria Island is home to tons of gorgeous white sandy beaches, including the following:
Bradenton Beach
Beer Can Island Beach
Manatee Beach
Coquina Beach
These beaches are all great options to visit at any time of the year. You can kick back and sunbathe, swim in the sea, or take a walk with your loved ones. Some of the beaches even feature live music and bars if you need to unwind with an adult beverage.
Take a Snorkeling Excursion
While you're on the beach, why not do something different, try going snorkeling? If you've never snorkeled before, Bradenton, Florida is the place to do it.
During a snorkeling excursion in Bradenton, you'll have an opportunity to take in all kinds of stunning creatures, including dolphins and manatees.
You don't have to worry about bringing snorkeling equipment with you, either. Lots of businesses that offer snorkeling excursions also allow you to rent equipment for a low fee.
Shop at Pine Avenue Shops
What would a trip be without some great shopping opportunities?
The Pine Avenue Shops are the perfect place to visit if you want to pick up fun and funky souvenirs.
While you're here, don't forget to pick up a specialty donut, too. The donut shop is open only during the mornings, so be sure to arrive early!
Find More Things to Do in Bradenton, Florida
As you can see, the list of things to do in Bradenton, Florida is almost endless.
It doesn't matter if you want to relax on the beach, hike, or do anything in between.
There's something in Bradenton for everyone — you'll never hear the words "I'm bored" during your stay.
All of these activities are great options to consider if you're going to be traveling to Bradenton soon. There are even more options, though.
Check out this blog post to learn about other fun activities and attractions to check out while you're in or around the south Florida area.