Lexus Genetic Select is the Perfect April Fools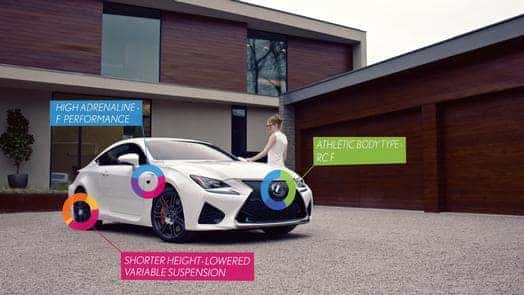 Lexus Genetic Select is the Perfect April Fools! Recently, Lexus announced a brand new way to customize your car– Genetic select. This April Fools prank promised consumers the chance to finally get their perfectly customized car through a partnership with 23andMe. The DNA sequencing would pair drivers to a Lexus vehicle that's tailored to their every characteristic, for example if the customer does not have a genetic variant for bald spots the car would come equipped with a sun roof. This feature was set to be available at dealerships beginning April 1 and claimed a 99.99967 percent accuracy.
Although this was meant as a practical joke, technology within the automotive industry is advancing at such a rapid rate that it doesn't seem unlikely for something like this to exist in the future. As more and more people begin relying on genes and DNA as a way to understand themselves it seems plausible that at some point our genes will tell others, namely advertisers, about us too. The sentiment may seem like an episode for Black Mirror, but even Forbes commented on the feasibility of technology like this in the future.
"At this point, the genome-typing business is huge, and 23andme is a pioneer and one of its biggest players, so partnering for the April Fool's marketing mischief with that very real outfit was a bit of genius for Lexus. The customization of luxury goods also is accelerating apace, and Lexus actually has always been a leader in tailoring a "customized" retail experience for purchasers and owners. Throw in how the digitization of every conceivable aspect of technology, such as in autonomous driving, is creating previously unimaginable experiences for humans every day, and Genetic Select doesn't seem so far-fetched."
Check out the full video and see what you think. Is this a service you'd like?
For more Wilde Lexus news, Follow us on Twitter or Like us on Facebook