What Do I Owe When My Lexus Lease Ends?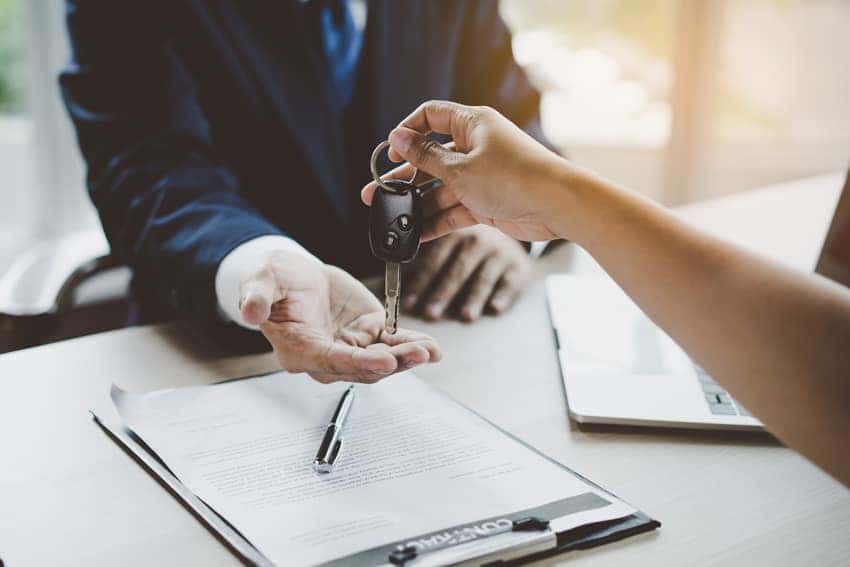 The best word to describe leasing a new Lexus—from the moment you select your new model until the moment its lease expires—is simplicity.  At Wilde Lexus Sarasota, leasing your new luxury vehicle is simple, financing it is simple, and returning it at lease's end is simple. That said, a question we often hear at (or before) lease signing is this:  How much will I owe when my Lexus' lease ends?
For the answer, you must first understand what your three options are when your Lexus lease ends. Here again, the process is marked by simplicity.  You can:
Turn in your vehicle and purchase or lease a brand-new Lexus.
Purchase the vehicle you are currently driving.
Return your vehicle to your Lexus dealership.
Depending on which option you choose, here is a general description of what your end-of-lease obligation will likely include:
When you turn in your leased Lexus—as you do when choosing options 1 or 3—a "disposition" fee will be applied to help cover the cost of readying the vehicle for resale. That amount is typically $350, based on a three-year lease.
However, if you have enjoyed your experience and choose to lease another new Lexus, we'll waive the disposition fee for qualifying customers who lease through Lexus Financial Services and an authorized Lexus dealer.  The new lease must commence within 30 days before or after the current vehicle lease terminates.  This is our way of thanking you for choosing to lease your new Lexus through Wilde Lexus Sarasota.
When you return your Lexus at lease's end—as in options 1 or 3—you are obligated to pay for any damage beyond normal wear and use. Examples of excessive wear and use include burns or tears to the upholstery, missing or broken equipment, or large dents or scratches to the vehicle's exterior.
To help you understand more of what is meant by "excessive wear and use," please take a moment to familiarize yourself with these Wear and Use Guidelines.   Please note that the examples provided may not include every possible instance of excessive damage that could result in additional charges.
For options 1 or 3 you must pay for any excess miles above and beyond the mileage allotment specified in your lease.
If you decide to purchase the vehicle you are currently driving, you must remit the amount agreed upon at lease signing. You can review your payoff quote by logging into your Lexus Financial Services online account, or by contacting LFS at 1-800-286-0653.
Finally, for each of the three options you are responsible for any past due or unpaid monthly payments; plus any other miscellaneous charges such as unpaid late fees, taxes, or tolls. Additionally, you are also responsible for any charges due under the terms of your lease agreement in the event the lease was terminated early.
That's it in a nutshell.  Leasing a new Lexus has never been easier.  Whether your goal is to buy or lease, we are committed to providing a Lexus experience that will keep you coming back again and again.
To learn more about buying or leasing a new Lexus, call (941) 300-0180, stop by our showroom at 4883 Clark Road, in Sarasota; or visit us online at Wilde Lexus Sarasota.