A Day in Venice: The Best Things to Do in Venice Florida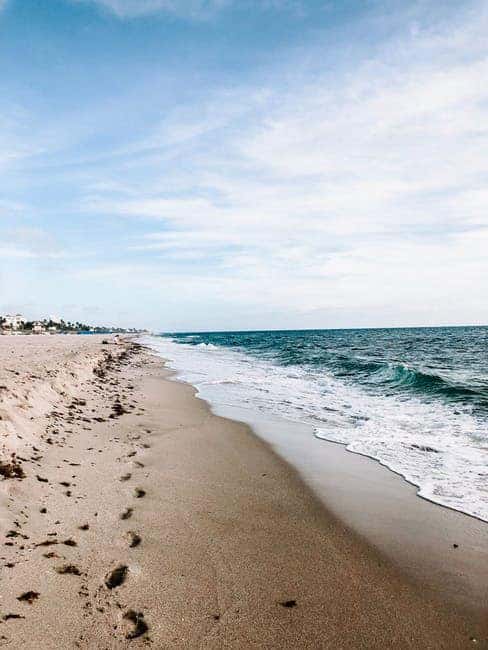 Florida is home to many amazing towns and cities, and over on the west coast, you'll find the sunny seaside town of Venice. Venice has a population of around 23,020 people, making it the perfect getaway from the big city.
It's a town packed with amazing architecture, kitschy stores, fantastic food, and so much to do. Whether you're coming alone, with friends, a partner, or kids, there's something for everyone.
Wondering what the best things to do in Venice, Florida are? Here are just a few to help you get started.
1. Check Out the Shark Tooth Festival
Venice, Florida is known for being one of the best places in the US to find shark teeth. It's no surprise, then, that there's an entire festival for it.
If you come to Venice around mid-April, you might catch the Shark Tooth Festival in full swing. The event runs for 3 days at the Venice Airport Festival Grounds and there's a lot to check out here.
With everything from live music, kids activities, and delicious food, there's something for everyone. No matter who you come along with, you're sure to have an amazing time here.
2. Peruse the Farmer's Market
The Venice Farmer's Market has been around for over 20 years now, and it's very popular among tourists and locals alike. It's the perfect place to visit on a weekend morning and grab some breakfast.
It's an open-air market so you can enjoy the sun while perusing the local produce and treats. Whether you're looking for fresh groceries, tasty food stalls or just a great place to spend the morning, this is the place to go.
3. Check Out the Venice Art Center
Whether you're an art expert or just like walking around galleries, make sure to check out the Venice Art Center. The Venice Art center has been around since the 50s and features a huge range of rotating exhibitions.
There's a lot here for both kids and adults so it's a great place to come with the family too. If you're sticking around in the area, make sure to try out one of their many art classes.
After your visit, head to their Italian cafe to sample some of their delicious meals or just grab a coffee. A trip here is sure to bring you some creative inspiration.
4. Go Horseback Riding at Deer Prairie Creek
If you have always wondered what horseback riding would be like, then Deer Prairie Creek is the perfect place to try it out. Here, you can try your hand at horseback riding by taking an hour-long guided tour.
It's a relaxing and fun experience where you get to experience the beautiful nature park and banks of the Myakka River all from the back of a horse.
Whether you're simply passing through on a road trip through Florida or sticking around for a while, this is a must-do activity.
5. Relax at Venice Beach
No, it's not the one in California, but Venice Beach in Venice, Florida is still a beautiful place to spend the day. It's by far one of the best in the area and there's so much to do here.
Into surfing? Make sure to bring your board or rent one and hit the waves.
Enjoy fishing? You can do that too! If you're feeling hungry, head on over to Fins at Sharky's seaside restaurant for some delicious fresh seafood.
Even if you only want to sit by the beach and catch some rays, there's no better place to do it than Venice Beach.
6. Explore Venice Main Street
There is so much great stuff to do in Venice, FL and that includes simply walking down the street! Venice Main Street is home to a range of kitschy boutique stores, bars, cafes, thrift stores, galleries, and more!
Admire the stunning architecture as you dive in and out of stores along the street. With everything from wine stores to tasty Italian restaurants and independent thrift stores, you'll find something to put a smile on your face.
One trip here won't be enough, and you can bet that you'll keep coming back to it more and more!
7. Cast a Line at Venice Fishing Pier
If you're a fishing fanatic, then be sure to cast your rod to sea over at Venice Fishing Pier. Situated right on Venice Beach, here you can join other fishers trying to get a big catch.
The pier has it's own bait store as well as restrooms so everything is convenient. Fishing here gives you the chance to catch fish such as barracudas, king mackerels, and sea trouts.
Even if you're not a fishing fan, the Venice Fishing Pier is the perfect place to sit on an evening and enjoy the sunset with the best views around.
These Are Some of the Best Things to Do in Venice, Florida
Whether you're coming along for a quick stop of a few days or planning an extended stay, these are some of the best things to do in Venice, Florida. There's fun to be had here for everyone no matter who you're here with.
Don't just stick to the big cities, otherwise, you will miss out on hidden gems like Venice. One trip here will open your eyes and is sure to keep you coming back for more.
Looking for more places to visit in Florida? Check out our blog post on the best day trips from Sarasota, Florida for more great tips.