What Is the Lexus Safety System Plus?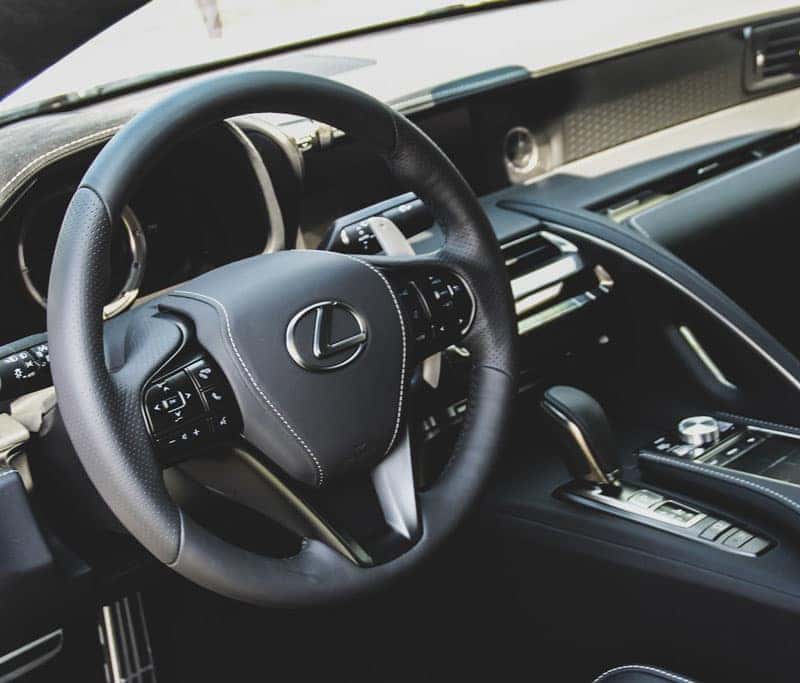 Every year nearly 1.5 million people lose their lives in car accidents, with another 20 to 30 million injuries on top of that. Safety is extremely important when owning and operating a vehicle. That's why Lexus has made safety their priority with the creation of their new Lexus Safety System Plus. This system is designed to assist people in their driving experience to avoid accidents and lessen the effects of those that do occur.
We're going to break down the ins-and-outs of this new system and what you can expect from your new Lexus. Let's begin.
Lexus Safety System Plus Features
There's a lot to love about a new Lexus. With their sleek and luxurious style and their incredible driving systems and technology, it's no wonder Lexus is one of the most sought-after high-end brands in the industry. More important, however, is their safety features.
Most new cars are implementing new technology to create a safer driving experience and prevent collisions from happening. Airbags, ABS, and AWD systems aren't enough anymore–with the advancements made in our software and tech, there's no reason we can't create safer cars. That's exactly what Lexus did with their new Safety System +.
Here are some of the most revolutionary and important features included with their system and how they work to keep you and yours safe.
Adaptive Cruise Control
Cruise control is an incredible and useful invention that makes long freeway commutes and road trips a breeze. However, that convenience can quickly turn dangerous when traffic changes in an instant. That's why Lexus includes an Adaptive Cruise Control function in its safety system.
This system uses a dynamic radar to sense when traffic is slowing down in front of you and will adjust the cruise control speed to match. It can even bring your vehicle to a full stop if need be. When traffic speeds back up, your cruise control system will automatically return to its pre-set speed.
Intelligent High-Beam Headlamps
When you're driving down a dark back road at night, high-beams can be a lifesaver. They provide you with more visibility and keep you safe on the road. Unfortunately, this same system can pose a threat to others when they come into the range of those beams. Forgetting to turn them off to oncoming or approaching cars can lead to their reduced visibility and result in accidents. That's where Lexus' Intelligent High-Beam system comes into play.
When driving with your high-beams on, your car will be able to sense when another vehicle is in range and automatically switch those beam to low. This not only gives the driver one less thing to worry about but also keeps other drivers and pedestrians on the road safe.
Pre-Collision System
Lexus is out to create a world without accidents. While that's highly unlikely, their Pre-Collision System with Pedestrian Detection is designed to minimize frontal accidents. A high-tech radar enabled at the front of the vehicle is designed to detect when a potential front-end collision may happen. The system can notify you to alert you to stop or provide braking assistance to stop faster. When a collision appears imminent, the safety system can actually bring the vehicle to a halt on your behalf. That means that the child that runs out in front of your car to catch their ball will live to see another day, even if you didn't see them coming.
Lane Departure Alert
Whether we want to admit it or not, sometimes our full attention isn't on the road ahead. This causes some to sway in and out of their lane, putting themselves and other drivers at risk. That's why Lexus includes Lane Departure Alert and Steering Assist in their Safety System +. High-resolution cameras on the car can identify road markers and preceding vehicles to determine the lines of the road. The system will alert you when you are departing your lane unintentionally and can even toughen the steering to keep you centered in your lane.
The system is so comprehensive that it is even designed to work accurately on highways with slight curves.
Road Sign Assist
One of the newest features of Safety System + is the Road Sign Assist. The same cameras utilized in the Lane Departure system are also used to detect road signs. Sometimes it's easy for us to miss a speed limit sign or pass by a dead end sign without noticing.
This system detects most road signs and projects them on your Head-Up Display. This allows you to keep your eyes on the road and still see changes marked by signs.
Other Safety Features
These four systems mentioned so far are the pillars of Lexus' safety system, however, there are many more cool features that come along with these incredible cars.
Those systems include:
Panoramic view monitor
Rain-sensing wipers
Blind spot monitor
Intuitive parking assist
Back-up camera
Vehicle proximity notification system
All of these awesome features and more are why many of the newest Lexus models were chosen as top safety picks by the International Institute for Highway Safety. It's Lexus' mission to keep you and your loved ones safer on the road than ever before.
The Most Effective Safety System
While this comprehensive technology is designed to keep you and others safe, the most effective safety system on the road is you.  These systems are used to enhance your safe driving experience, but should not be solely relied upon. It is critical that you are paying the utmost attention and executing your safest driving practices whenever operating a motor vehicle. The Lexus Safety System Plus is an incredible tool, but not the answer to all accidents.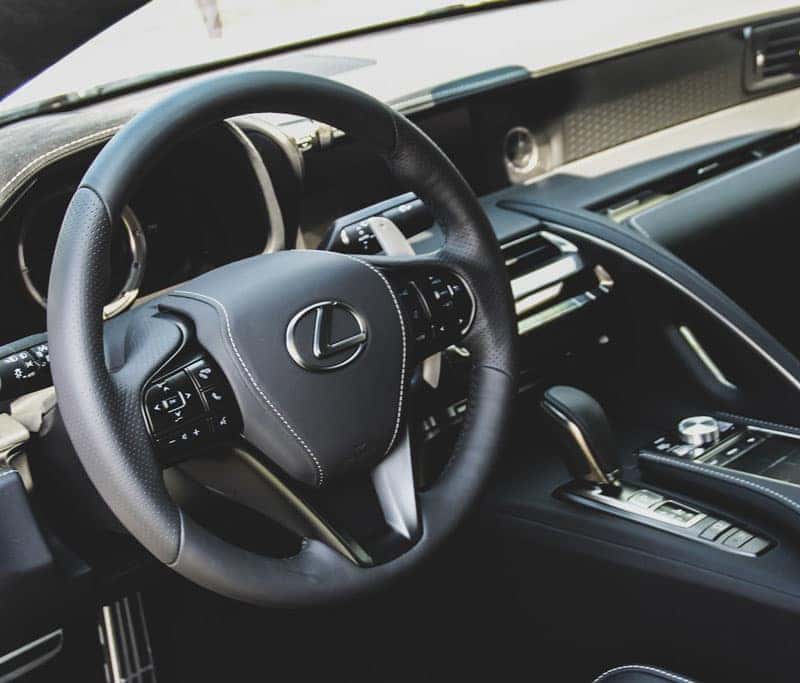 Remember, you're only human, and mistakes do happen. Use these systems as a means to increase your probability of safe driving and keep your attention on the road ahead. Ready to get on the road in a new Lexus in Lakewood Ranch? Check out our selection of newest models that come standard with Safety System Plus. When you're ready to buy, we'll be here! You can also learn more about how to use Lexus features like the Homelink® system at Wilde Lexus Sarasota today.